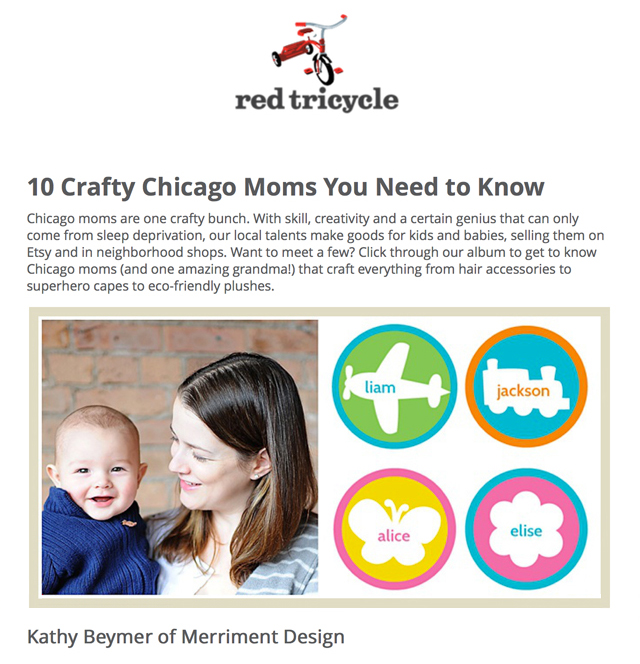 Red Tricycle just published 10 Crafty Chicago Moms You Need To Know and guess who made the list?
Yep, I'm super excited to be included with other creative Chicago moms like Lidia Racoma from Typebaby, Faith Lemon of Fresh Lemon Quilts, Elaine Melko of So Silly Stuff, and more crafty Chicago moms who make everything from kid's t-shirts to heirloom jewelry, many sold on etsy and also at one of my favorite handmade store, Local Goods Chicago.
Crafting with young kids can be kind of a bits-and-pieces-time-scraps endeavor, think nap times and late nights. It's really awesome that Red Tricycle is supporting Chicago crafty moms and sharing us with readers. Thanks a bunch, Red Tricycle!
Save
Save