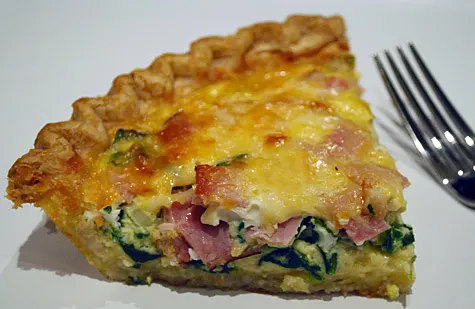 I'm not sure what it is about spring but I go into quiche mode. I noticed the other day at Lovely Bakery that quiche was on the menu, so I decided to make one myself at home …while watching guilty pleasure The Real Housewives of New York City (oof).
I adapted Elise's recipe based on what I had in the refrigerator, subbing out Gruyère for Parmesan, spinach for asparagus, green onions for shallots, rice milk for milk and ditching the cream. The flavors worked really well together and it tasted great!
Ingredients for this easy quiche recipe:
2-4 cups fresh spinach, cooked and chopped
2 green onions, sliced (optional)
4 slices of deli ham, diced
1 cup shaved Parmesan cheese
3 eggs
1 cup milk (I use Chobani Extra Creamy Oat milk – you can use milk, or a combination of half and half + milk for a creamier quiche, or a plant-based milk like oat milk)
1 frozen pie crust (or you can make your own)
Freshly ground pepper
Pinch of salt
Supplies: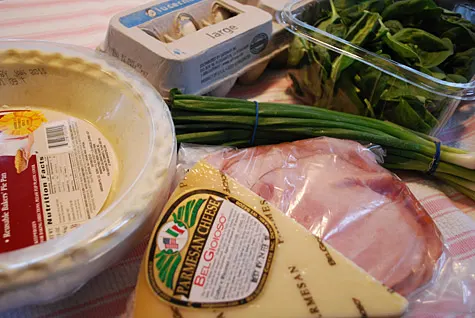 You can make you own crust or save time using store-bought like I did. Poke the bottom of the pie pan with the tongs of a fork to keep the crust from bubbling up. Bake at 350 degrees for about 20-25 minutes or until very lightly golden. Remove from oven and let cool a bit. Turn oven up to 375 degrees.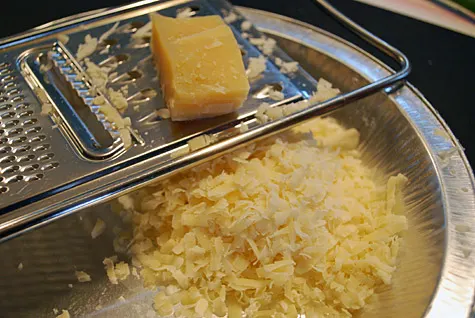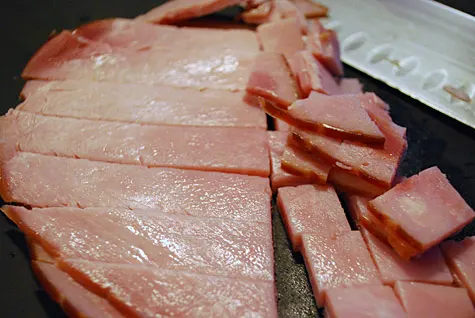 Shave the Parmesan cheese, dice the ham, chop the fresh spinach and slice the green onions.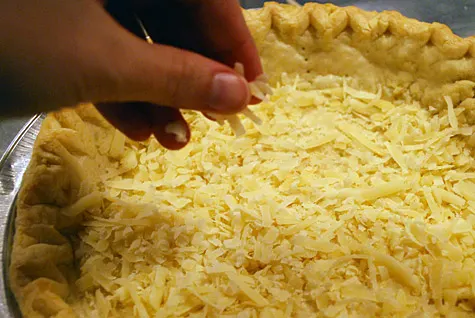 Put 1/2 the Parmesan cheese into the bottom of the crust.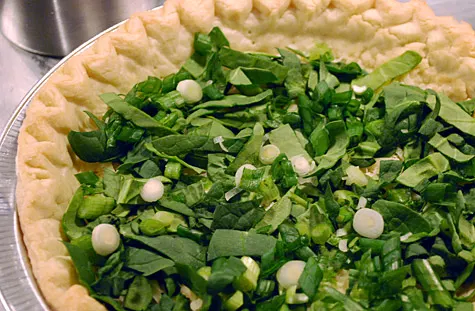 Add spinach and green onions.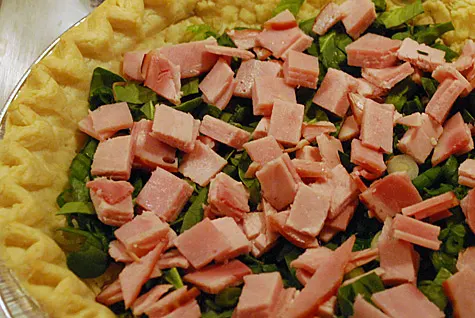 Add the diced ham.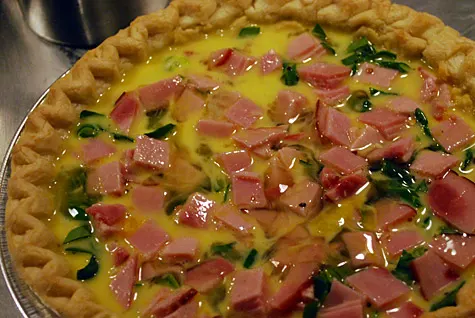 Crack three eggs, whisk with the rice milk, season with salt and pepper, and pour into the quiche.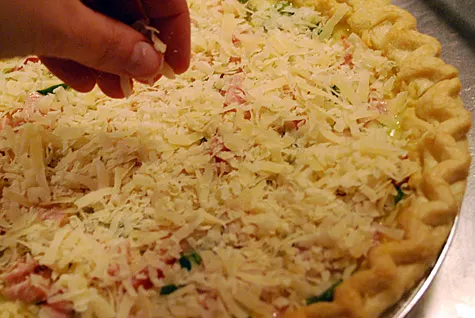 Sprinkle the rest of the cheese on top. Set your pie pan on top of a baking pan to catch any spills. Bake at 375 degrees for another 25 minutes or until the middle of the quiche is set. Let cool for about 10 minutes before slicing. Serve with salad or fruit. Enjoy!