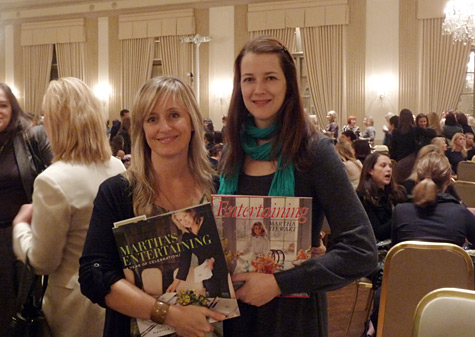 (all photos courtesy of Heather Crosby of YumUniverse)
My friend Heather Crosby from YumUniverse and I were two of the lucky 450 (!) to attend Martha Stewart's Entertaining: A Year of Celebrations
book signing and on-stage interview with Susanna Negovan at the Standard Club in Chicago. The venue was posh and very Martha from the pomegranate martinis and delicate desserts to the silver glass lanterns and organic centerpieces.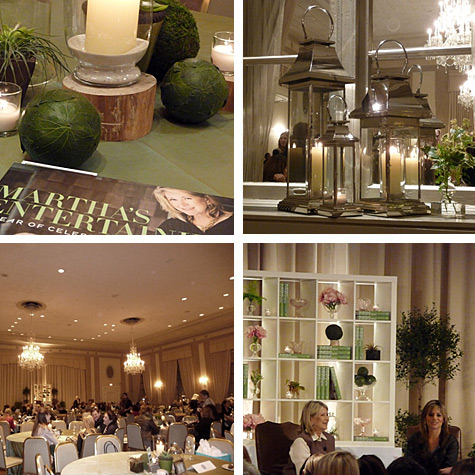 We all received a copy of her new Entertaining book, signed individually (and lightening quick) in front of each of us one-by-one by Martha herself. Martha's staff apologized in advance that she didn't have time to personalize the books which was definitely a little bit of a bummer but with 450 eager admirers I get it. So there I stood while she elegantly wrote her name in the front of my new book, kind of surreal.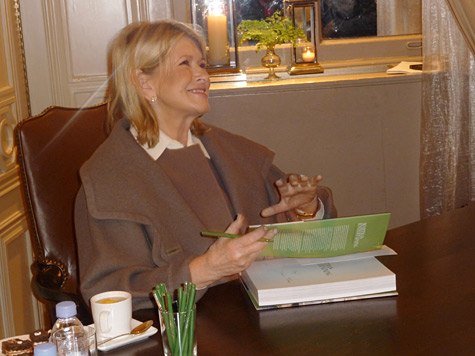 I had also brought along my 1982 copy of Martha's original Entertaining book. This was her very first book that started it all, the 70+ books, the magazines, the TV shows, the retailing empire: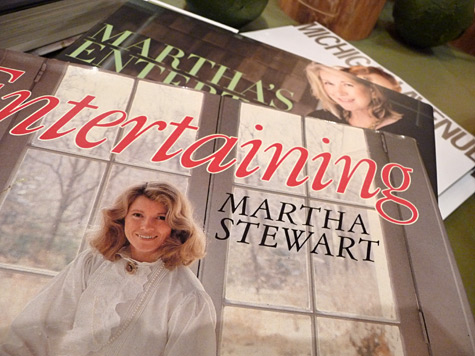 GET THE REST OF THE STORY: Meeting Martha Stewart at the Entertaining book signing in Chicago –>
I love the handmade and accessible tone throughout the book. I mean, look at these pictures and think about how her style has changed over the years: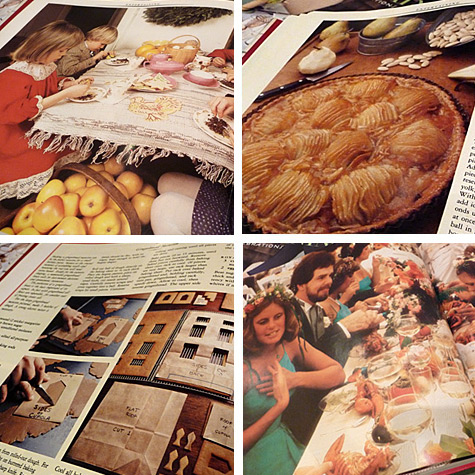 Sadly my almost 30-year-old book got confiscated in the autograph line by an overzealous event organizer (don't worry, I got it back). With my conversation starter nixed, I sort of kicked myself for not saying as much to Martha as I had wanted when I had the chance.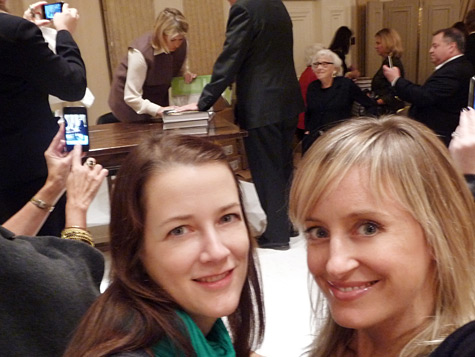 But then at the end of the evening as Heather and I were standing near the elevators to leave, we noticed Martha and her staff coming our way. Ack! With Heather's encouragement as she walked past I asked Martha, as casually as I could muster, if she would consider signing my book? She stopped, looked right at me smiling a sincere smile that took me by surprise, and said charmingly, "You know, that book is from 1982." I replied and she warmly personalized the book for me: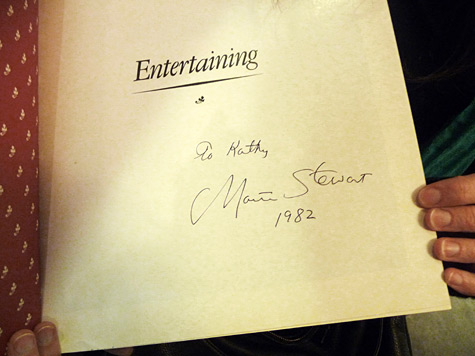 And yeah I know Martha meets hundreds of admirers each week, something anyone would probably numb to over time. But I like to think that maybe at that moment, on her flurry of a cross-country book tour, that seeing an original copy of her very first book — published almost 30-years ago well before she became Martha Stewart The Brand — perhaps brought her a moment of unexpected delight. A little reminiscing is a good thing.