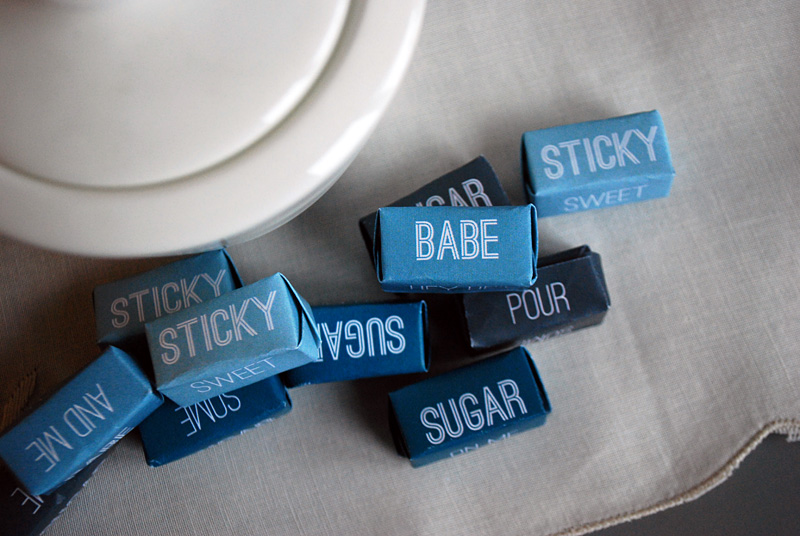 Remember when I made personalized wrapped sugar cubes to go with my friend Debbie's shower gift? I'm still obsessed. And this time I made a video to show you exactly how to fold paper rectangles to make individually wrapped sugar cubes. Watch the video and let me know what you think – it's my first with a voiceover (so self-conscious).
Keep reading for my free Def Leppard-inspired wrapped sugar cube printables for you!
During trial-and-error of looking at photos of vintage wrapped sugar cubes and experimenting with wrapping I couldn't get "Pour Some Sugar On Me" outta my head.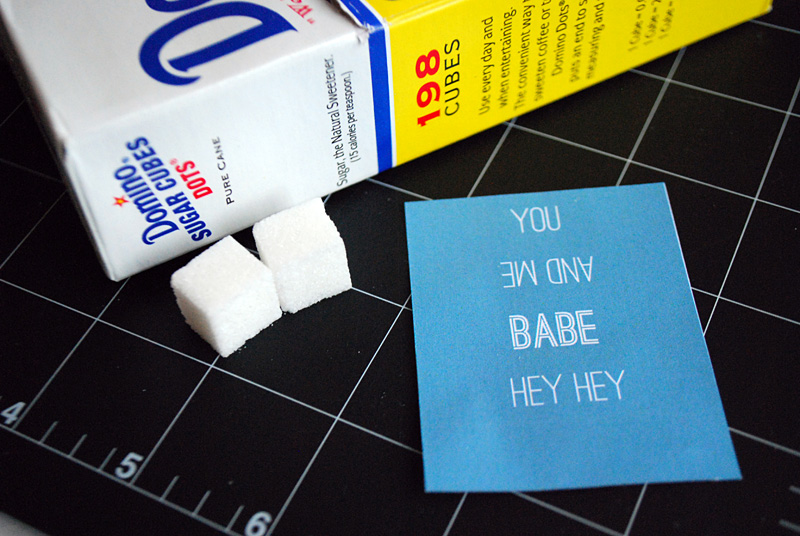 C'mon, you know you love this song. Maybe like me, you were, ahem, in high school when it came out, and it was one of your varsity volleyball team's key warm-up songs (and we wondered why the football team always came to watch us). So here are free printable sugar cube wrappers for you that feature choice "Pour Some Sugar on Me" lyrics:
"Pour some sugar on me"
"I'm hot sticky sweet"
"You and me babe hey hey"
"Little miss sugar me yeah"
"Sweet to taste saccharine"
"Sometime anytime sugar me sweet"
"You got peaches I got the cream"
"One lump or two?"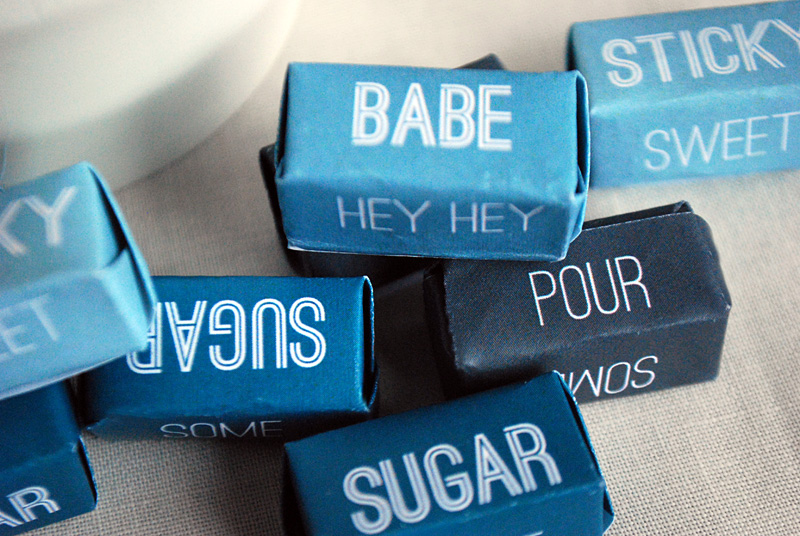 Supplies for making wrapped sugar cubes:
1/2″ Square Sugar Cubes (I used Domino brand)
White paper – get the thinnest paper you can get, it's easier to fold (if you print at FedEx Office choose their thin 24# laser paper). It would also be fun to try sugar cube wrappers with clear vellum.
+++
How to fold wrapped sugar cubes
If you'd rather see photos then you can head on over to my step-by-step photos and tutorial.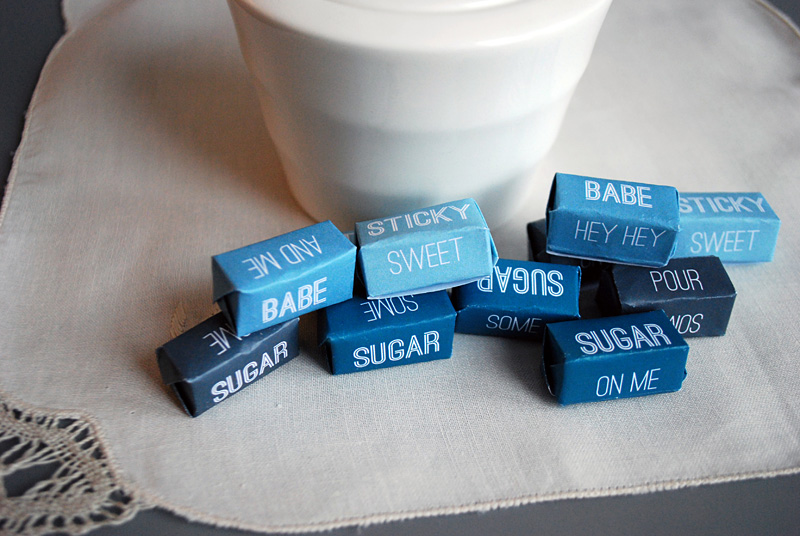 —
Like it? Share it!
The nicest way to say you like it is to pin it on pinterest, post a comment, follow Merriment Design on Facebook, twitter, pinterest, Google+, instagram or sign up for monthly emails. Enjoy! 🙂
Copyright stuff: You're more than welcome to use this free project and tutorial for personal use. Contact me for commercial use and etsy sales.
Save