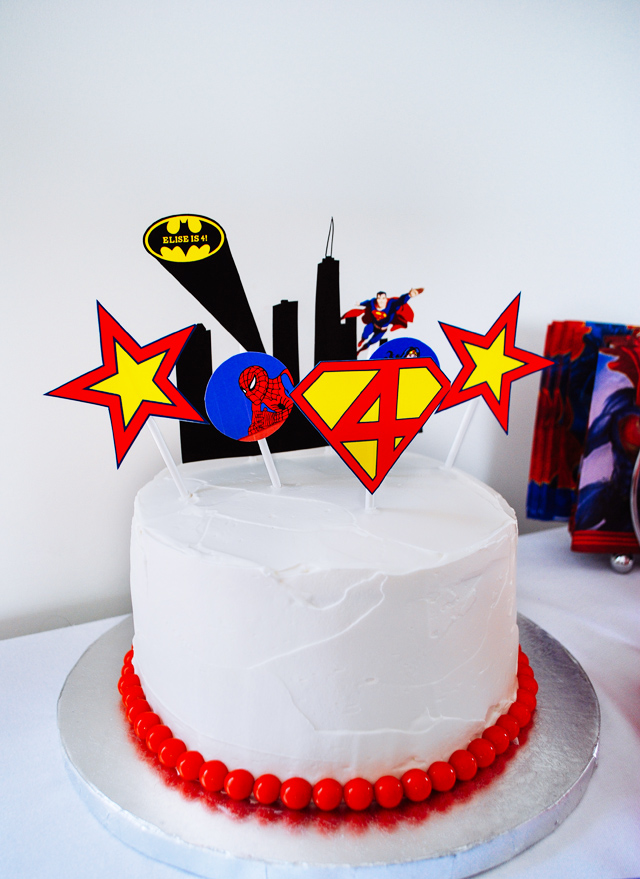 Want an easy super hero birthday cake for your little super hero? Make this super hero birthday cake using printable cake toppers to decorate it faster than a speeding bullet!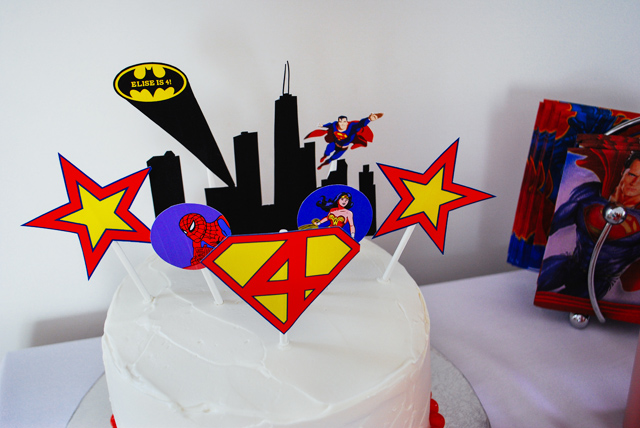 Even though I swore long ago that I'd make my own kids' birthday cakes, I still like to take the easy way out. Remember the easy Buzz Lightyear birthday cake that I made for Elise's 3rd Toy Story birthday? Well, made it easy on myself for Elise's super hero birthday cake too.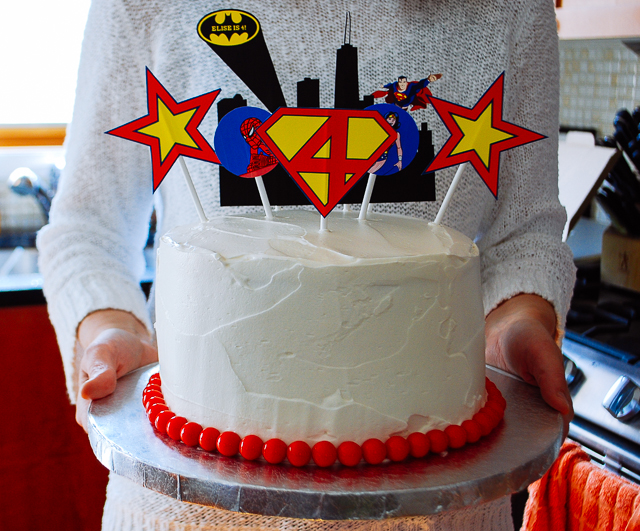 Elise wanted "all of the super heroes" on her birthday cake so I thought printable cake toppers would be the way to go. I made a "city" (the Chicago skyline) with personalized bat signal, plus a "4" signs and stars. Then I added free super hero illustrations, and I'd like to thank sleepycomics and stewartisme and OWC478 at deviant art for sharing their Wonder Woman, Superman and Spider-Man graphics.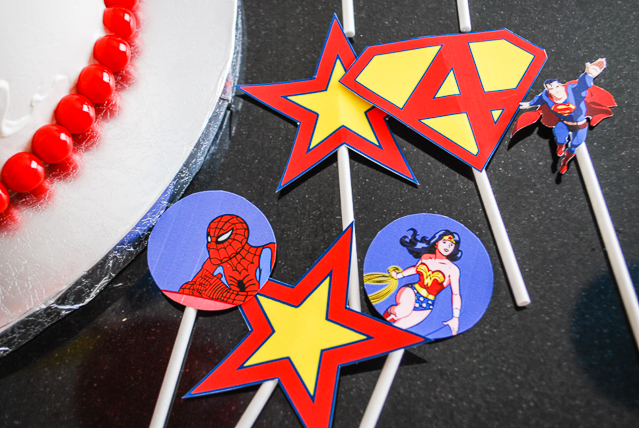 I dyed the cake layers like all the cool kids do these days which made slicing into it extra fun.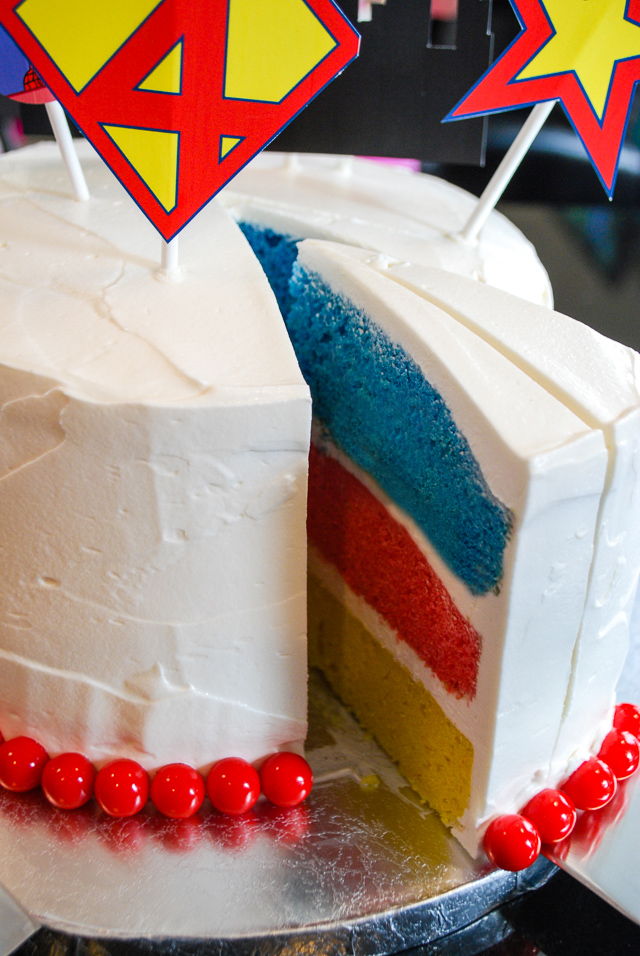 It was an easy and fun cake to make, and it tasted great. I feel heroic!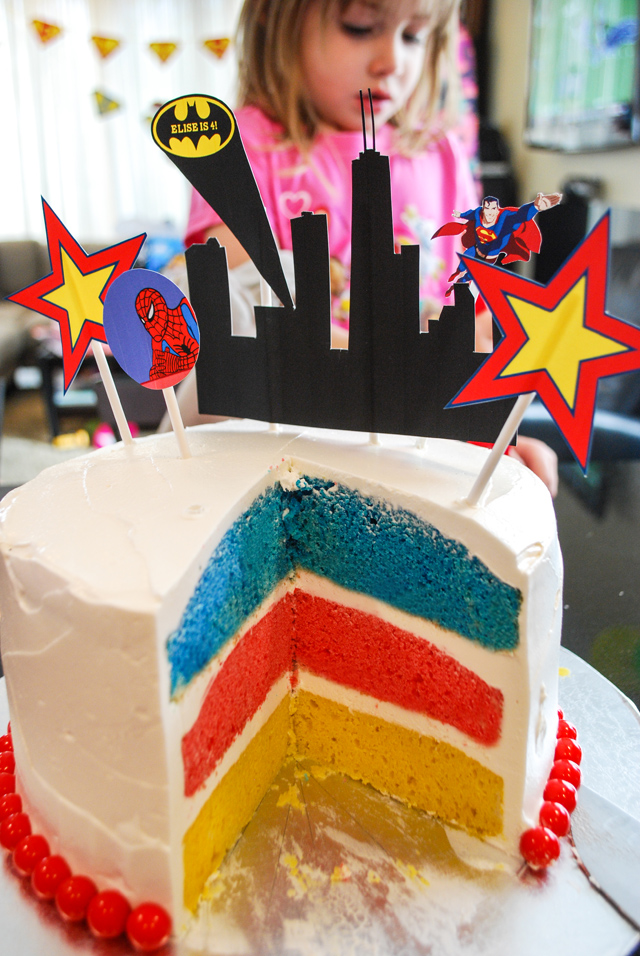 My super girl loved it. Happy 4th birthday, Super Elise!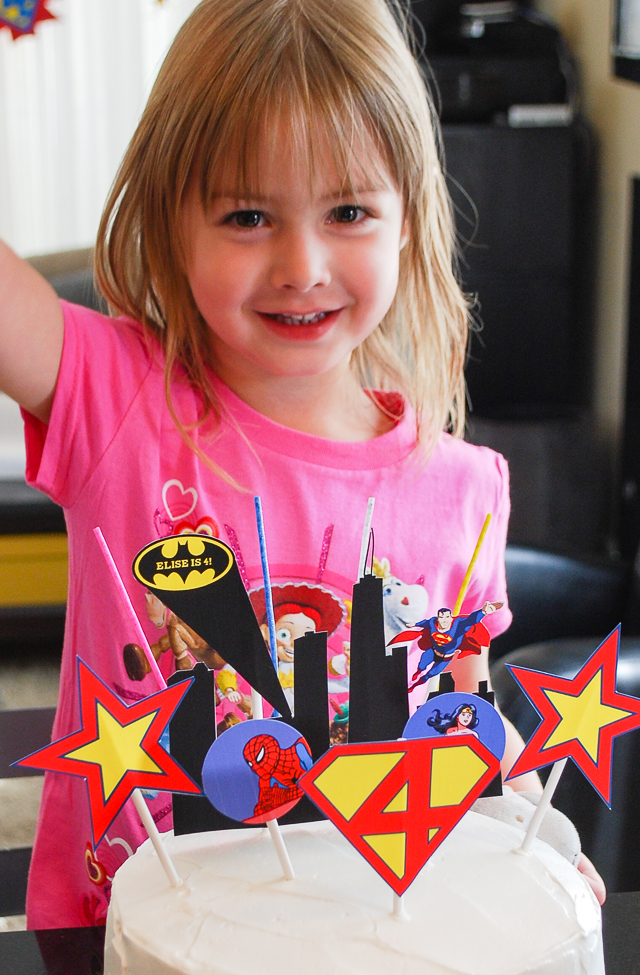 WANNA MAKE IT? Keep reading for my step-by-step tutorial instructions and supply list for making an easy super hero cake for a super hero birthday party –>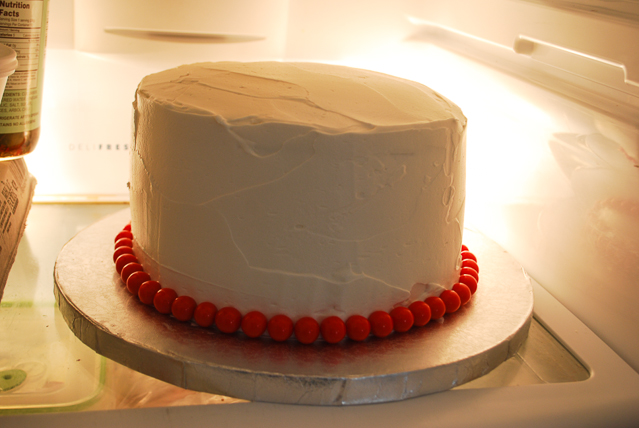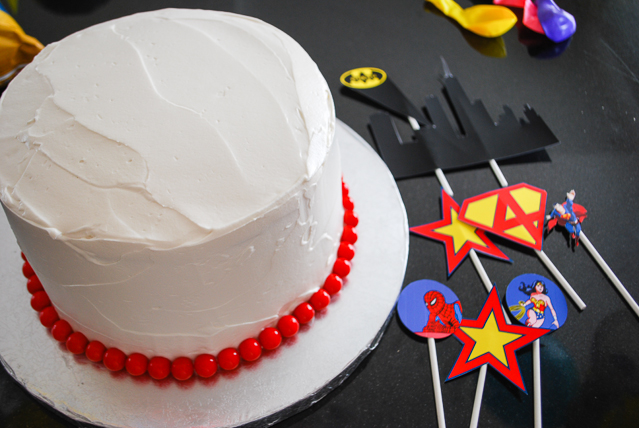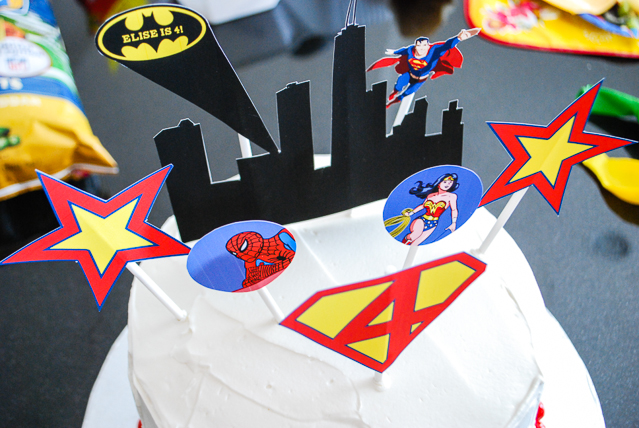 Supplies for making an easy super hero birthday cake:
—
How to make an easy super hero birthday cake for a super hero birthday party:
Start by baking and decorating a cake. If you know me, you know that I'm no blue-ribbon baker. Fortunately, I have a friend who is …and she shares her recipes and tips for free. I made mine the night before using the same Cakegirls cake and frosting recipes that I used last year on Elise's Buzz Lightyear birthday cake for her Toy Story birthday please visit that post for detailed cake baking steps. Then to cover up my icing mistakes, I put red gumdrops around the bottom that I bought at Party City.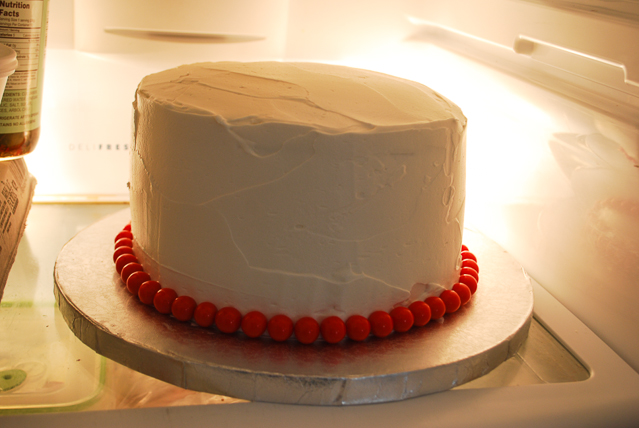 Print out my super hero cake toppers and glue them onto lollipop sticks (you will have fronts and backs with the lollipop stick sandwiched in the middle) — if you would like the cake toppers personalized, then please contact me.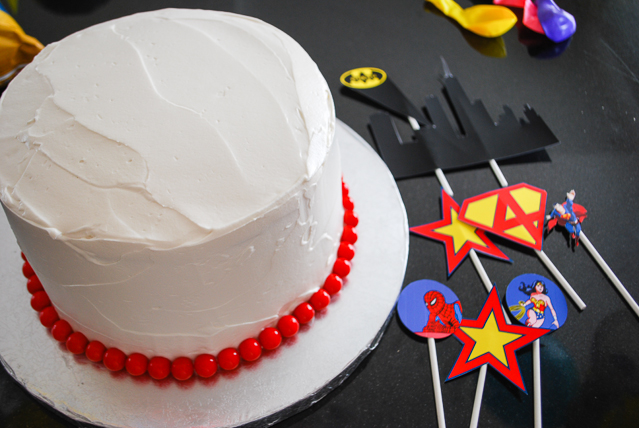 Stick them into the cake. It's that easy!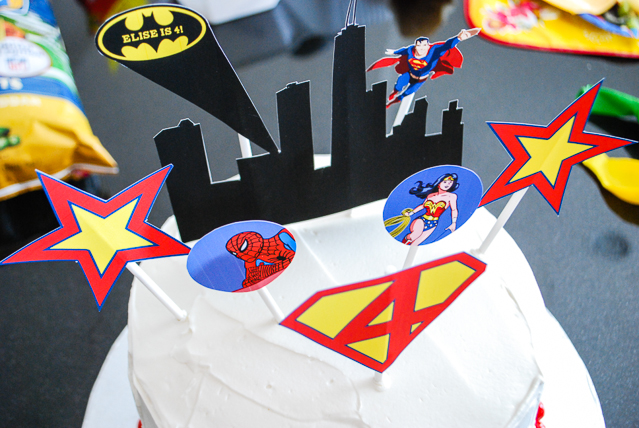 —
Like it? Share it!
The nicest way to say you like it is to pin it on pinterest, post a comment, follow Merriment Design on Facebook, twitter, pinterest, Google+, instagram or sign up for monthly emails. Enjoy! 🙂
Copyright stuff: You're more than welcome to use this free project and tutorial for personal use. Contact me for commercial use and etsy sales.
Save