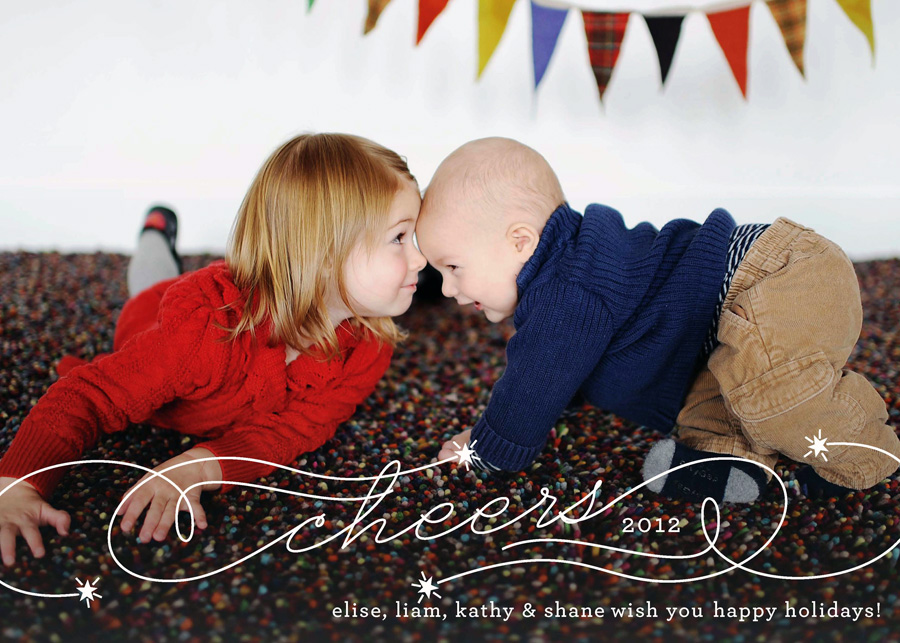 Photo by Kimberly Postma Photography

Maybe it's because I'm online so much but I'm a sucker for printed holiday cards. Love designing them, love getting them in the mail, love writing on them, sealing them up, and putting on the labels and stamps. And I especially love thinking about my friends and family as I make my way down my Christmas card list.
Today I'm writing my holiday cards from minted.com and thinking of you, my MerrimentDesign.com readers. And I wanted to "send" a holiday card to you!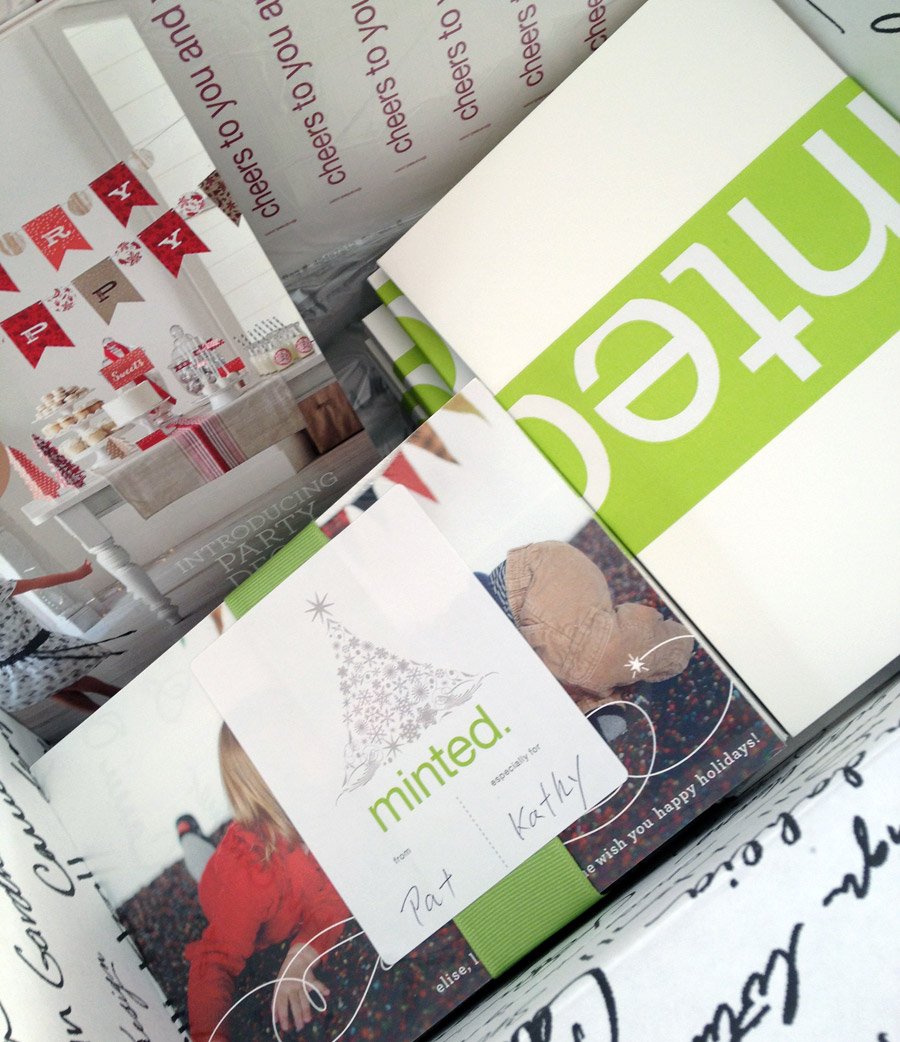 Thank you, each one of you, for following me on pinterest, twitter, Facebook, RSS or however you get your news. This past year has been filled with changes, good changes, and it's been a hectic transition from one kid to two which has also meant that I haven't been able to post DIYs as often as I'd like. And I can beat myself up about that or I can be thankful for these two little monkeys that I get to hang out with every day.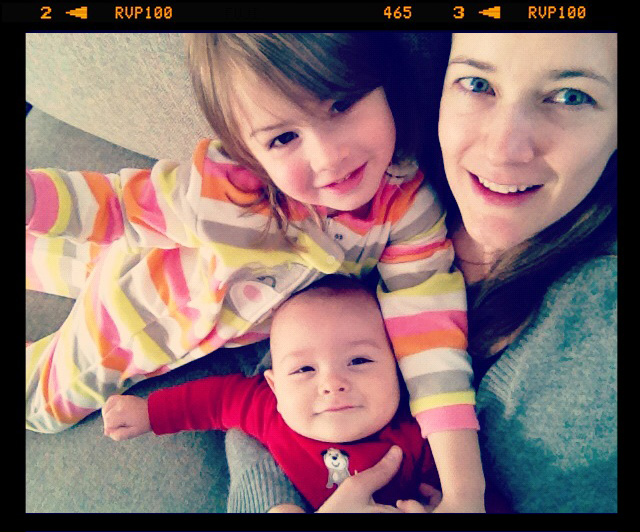 So thanks for sticking with me in 2012. Two kids under three is sleepless, unshowered joy with bits of creativity stolen at nights and nap-times …but I'm still creating. And I have a whole lot more to share with you in 2013. Happy holidays, my creative readers, and a heartfelt super lucky 2013 to you.
Save