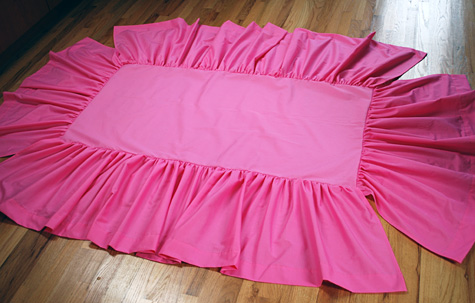 I'm starting a new column today on MerrimentDesign.com called DIY or Buy. I don't know about you but when it comes to crafting I totally have an "eyes are bigger than my stomach" syndrome. I'll see something and I'm like oh, I could totally make that. And it gets added to my sprawling Make This Someday List. But sometimes just don't have the time (or I have a full plate) and it's probably better to just buy it — preferably from someone else who made it by hand.
So for today's DIY or Buy I'm featuring how to make crib bed skirt dust ruffles. You know, those things that hide all the goodies that you can stash under your bed. First, I'll start you off with my own free DIY dust ruffle tutorial for cribs or toddler beds that you could easily re-size for grown ups, no serger needed.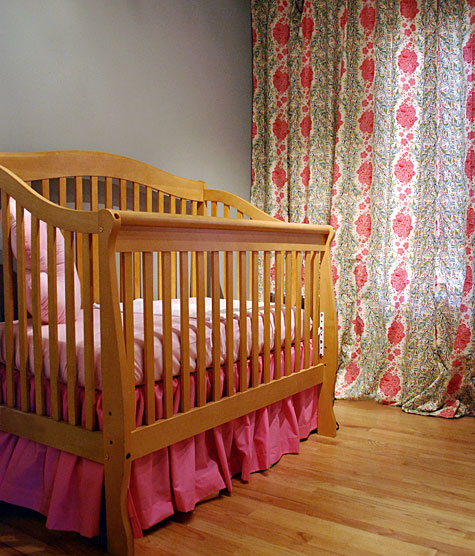 Here's another great gathered crib dust ruffle tutorial by Sew4Home that uses really cute patterned fabric.
Creative Urges has an easy-to-make ruffled version using an old bed skirt or sheet if you're looking to recycle.
Don't have time to DIY? You could either add it to your Make It Someday Craft List that may be pages long like mine is, or just buy it! Nepeto's Etsy store is stocked with box pleat crib dust ruffles to buy in every color of the sun.