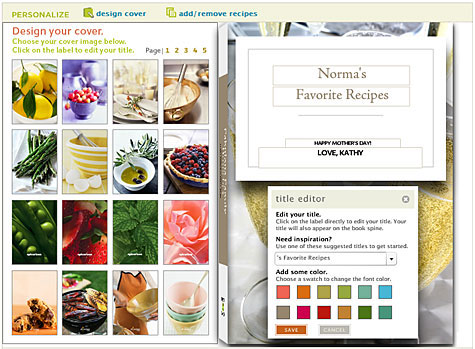 Mother's Day is quickly coming up and so I thought I'd post a unique idea: custom, personalized cookbooks with all your family's favorite recipes from Tastebook.com.
Build a cookbook using recipes from Simply Recipes (my fav), Epicurious and more. Or if you prefer not to start from scratch, select a pre-assembled cookbook (such as the $29.99 Mother's Day version), then add/change/remove recipes, add personal family photos if you wish, and choose your cover photo and title.

It's currently 20% off to create a custom personal cookbook at TasteBook.com. Enter the coupon code MOMSDAY for free shipping through May 4th.