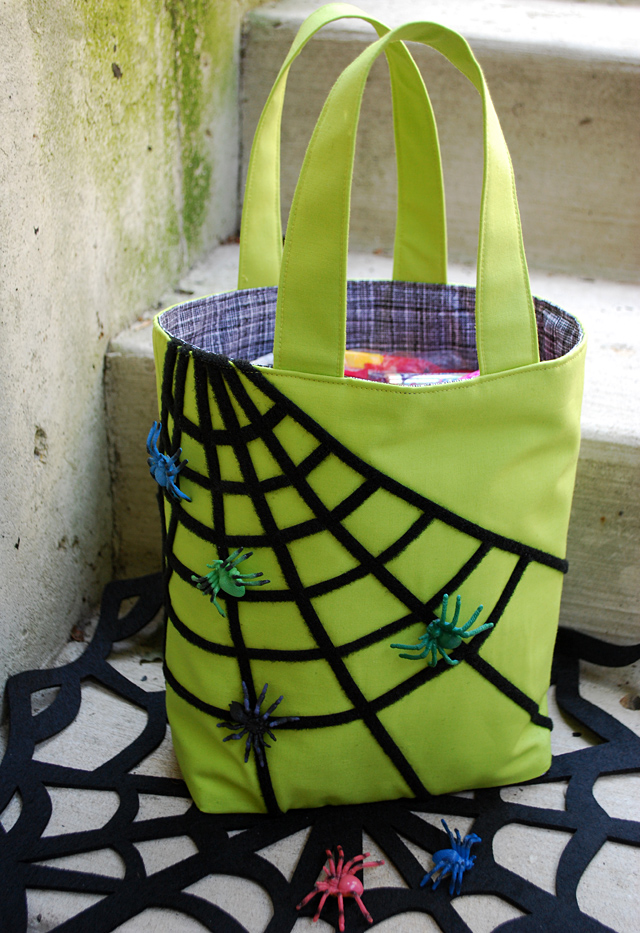 Here's a spooky DIY trick or treat bag free pattern with 'sticky' spiderwebs and creepy spiders that can move and crawl around.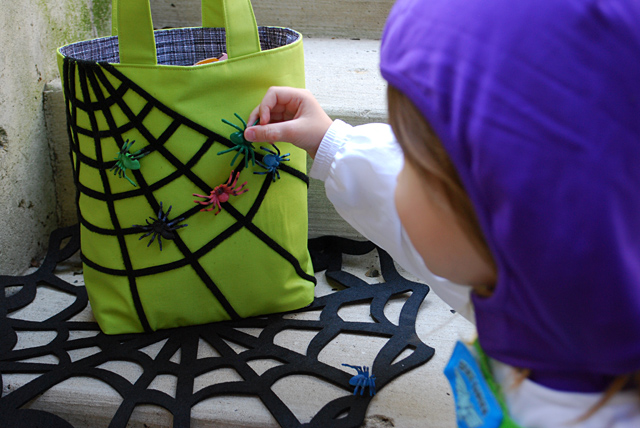 The spiderwebs are cut thin strips of VELCRO® Brand fasteners…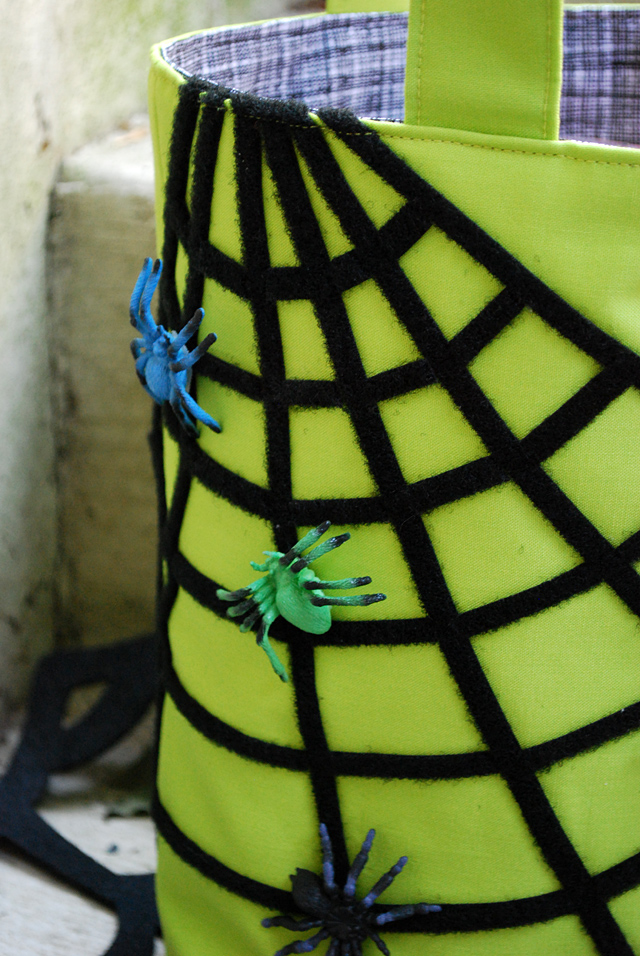 …and the spiders have a bit of VELCRO® Brand Sticky Back fasteners on their backs to attach them to the trick-or-treat bag.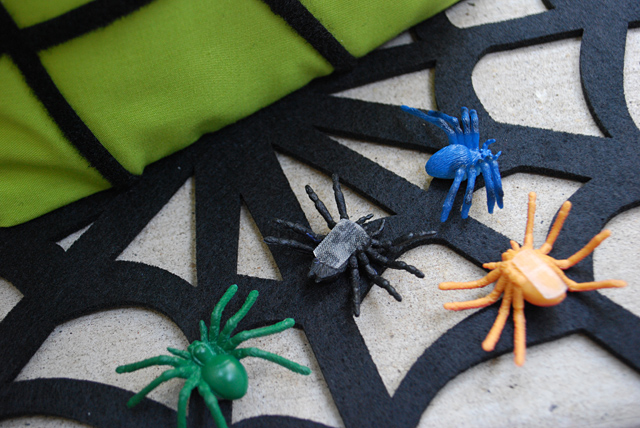 I'm kind of obsessed with our Halloween candy bowl with painted spiderwebs, so for Elise's DIY trick-or-treat bag I riffed on the idea to make something interactive for the kids to play with while they collect treats.
I can barely contain how much I love this free DIY trick or treat bag pattern. It is crazy fun to move the spiders around!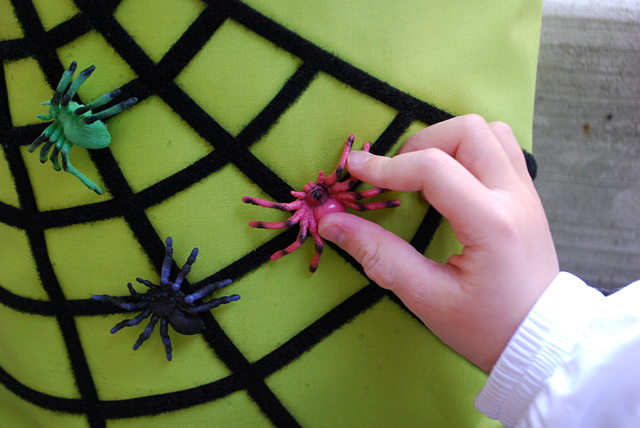 Luckily, my partner-in-crime, Buzz Lightyear, wholeheartedly agrees.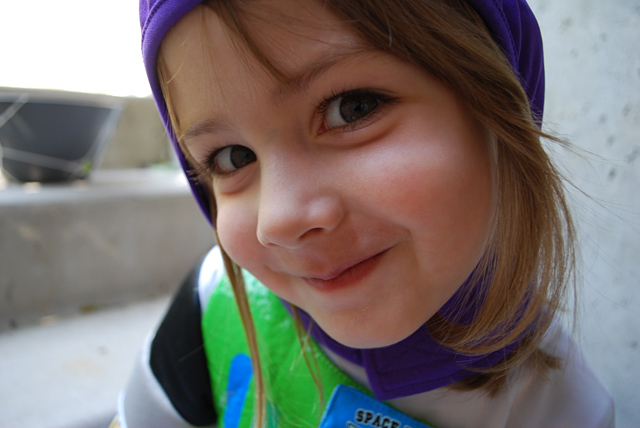 The DIY trick or treat bag free pattern has a hard bottom so that your trick-or-treaters can set their bags on the ground without the bag tipping over and spilling candy. Don't you love this fabric? It's from Jo-Ann Fabrics and Craft Stores. And thanks very much to VELCRO USA for providing the VELCRO® Brand fasteners.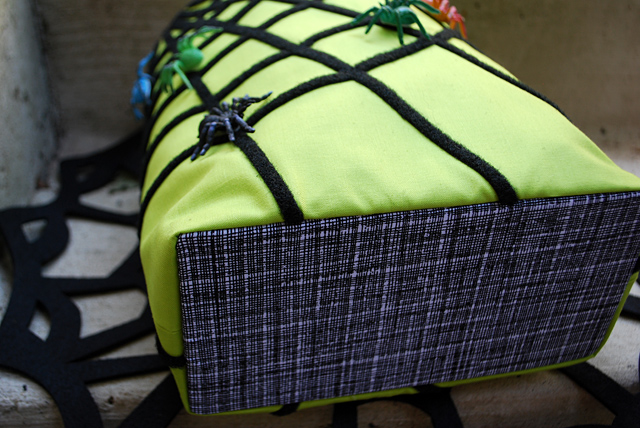 EEK! THE SPIDERS ARE GOING FOR THE CANDY!!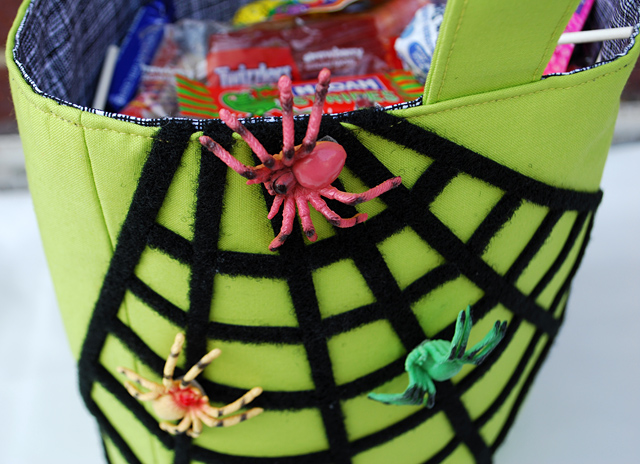 Whew! Luckily, we clearly have a bag full of it. Don't worry, spiders. We'll share.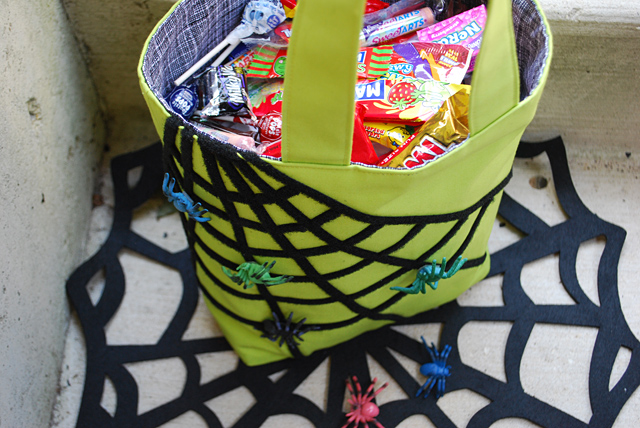 WANNA MAKE IT? Free sewing pattern, step-by-step tutorial and supply list for making my DIY Trick or Treat Bag with Sticky Spiderwebs and Moving Spiders –>