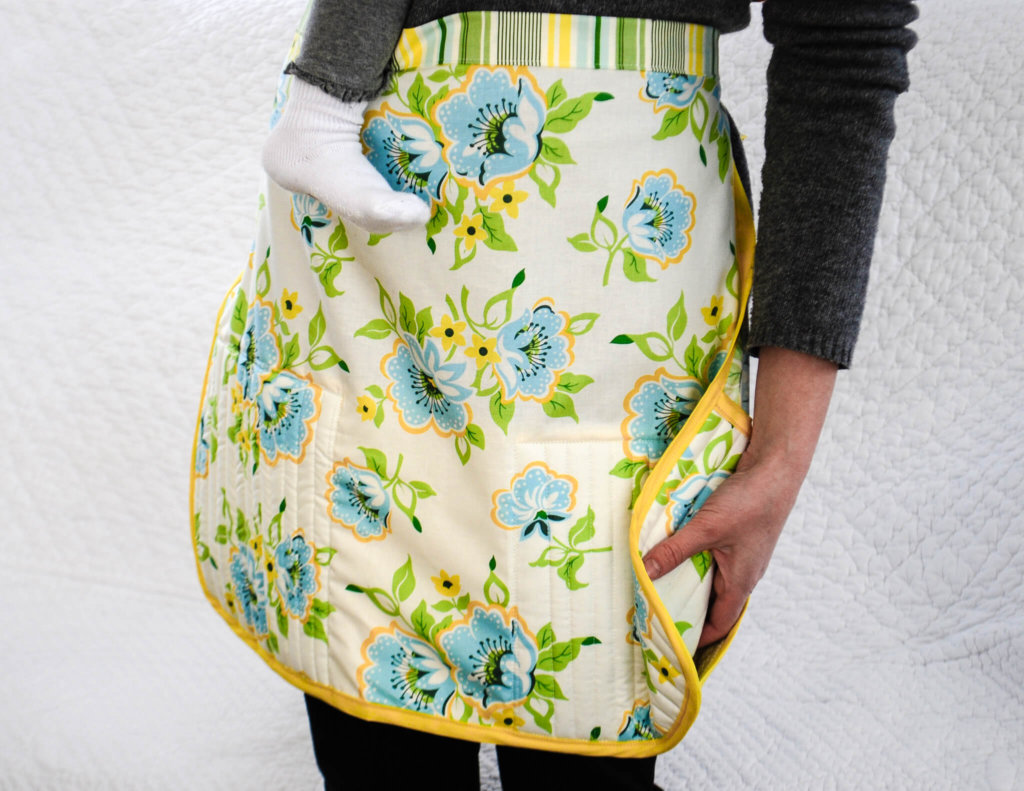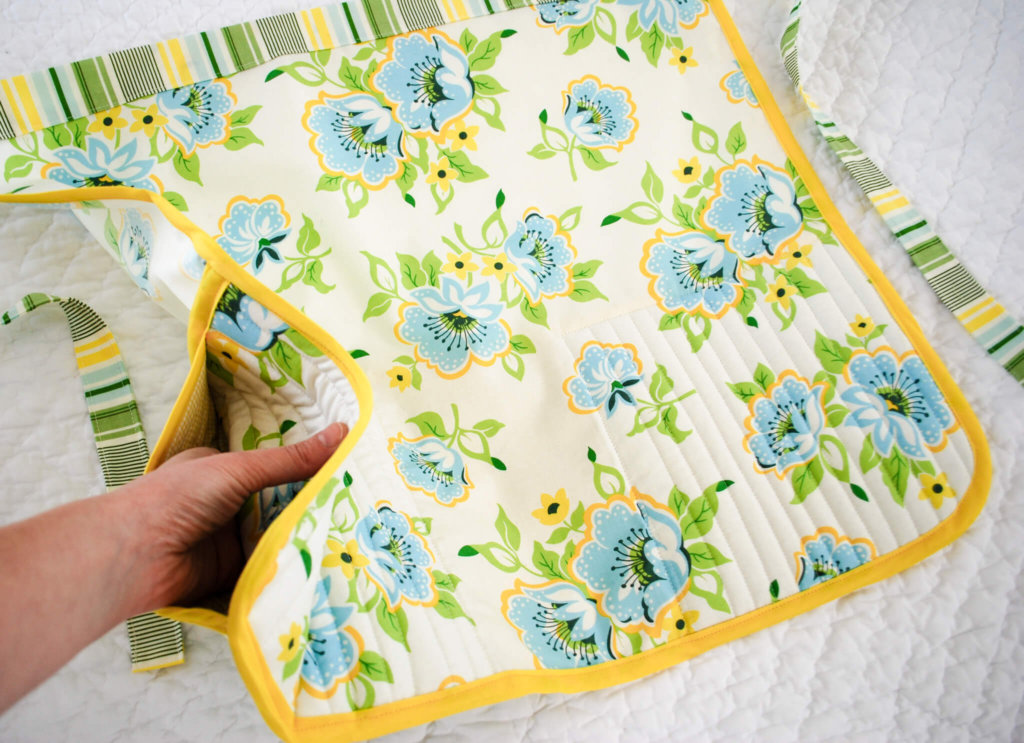 Here's an original free apron sewing pattern with two built-in potholders and secret iPhone pocket. Aprons have been glued to my body ever since I started feeding Elise – I find it's just easier to wipe my hands on my stomach than find a dish towel.
I need something that would work for me as a stay-at-home-mom in an all-day apron so this is what I came up with, and I love it.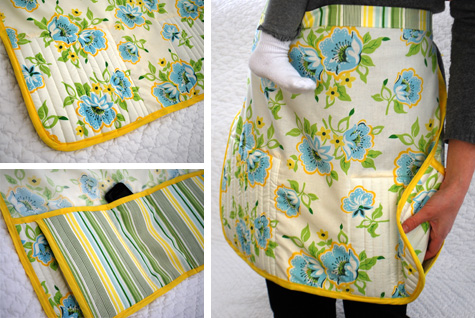 I'm thrilled to be a judge for Prudent Baby's Sewing Machine Double Down Potholder Contest! Jaime and Jacinda's easy potholder tutorials inspired me so much that I decided to make my own potholder version for the occasion – embellished with an attached apron and secret iPhone pocket. My original free apron sewing pattern has Jamie and Jacinda's potholder pattern built-in, plus a secret iPhone pocket on the back so I can avoid losing my phone around the house.
There are two potholders, one on the left side and one on the right. It's much easier to have the potholders "on me" than fumbling for them and juggling Elise.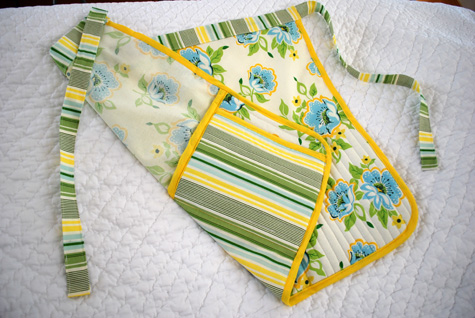 On the back I used one piece of fabric to make the potholders which gave me a perfect opportunity to include that secret iPhone pocket: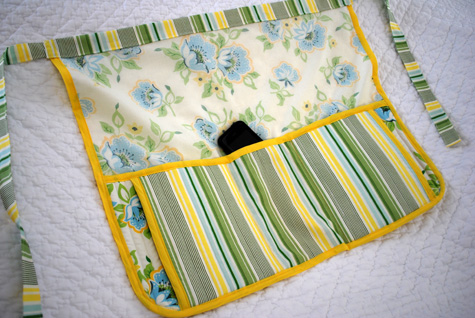 Of course you'll want to be careful when using this potholder apron with any open stove top flames but I'm finding that it's so great to be able to quickly grab that pot or pull a quick cookie sheet out of the oven. And no more calling myself so I can find my dang phone.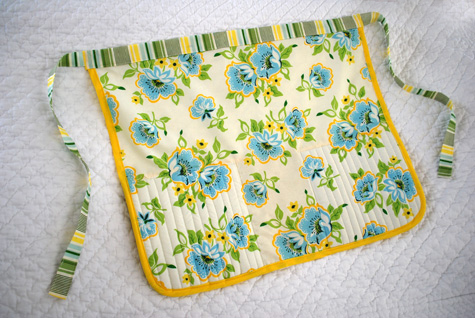 So it's time to start judging those Prudent Baby potholder contest entries for those drool-worthy sewing machines. Good sewing, and good luck!