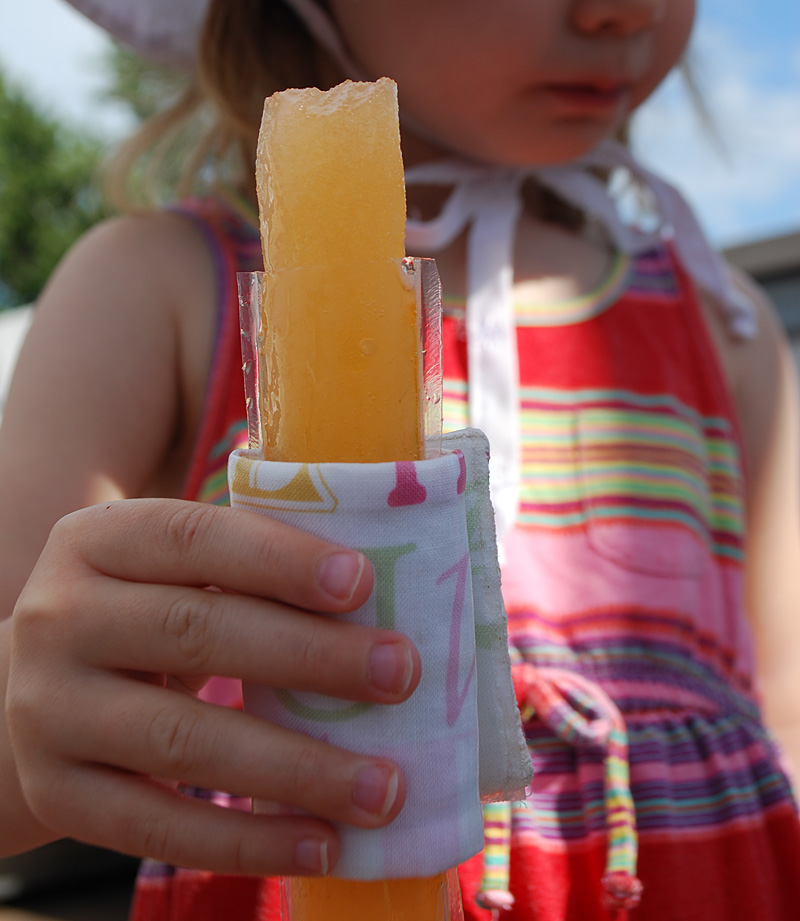 Cold tiny hands no more! Elise loves stick popsicles and frozen yogurt tubes. Truly, she's a junkie. But she doesn't like it when her hands get cold, which means I don't like it when she sets the sticky treats on the table (or ick, on the floor) to take a temperature break.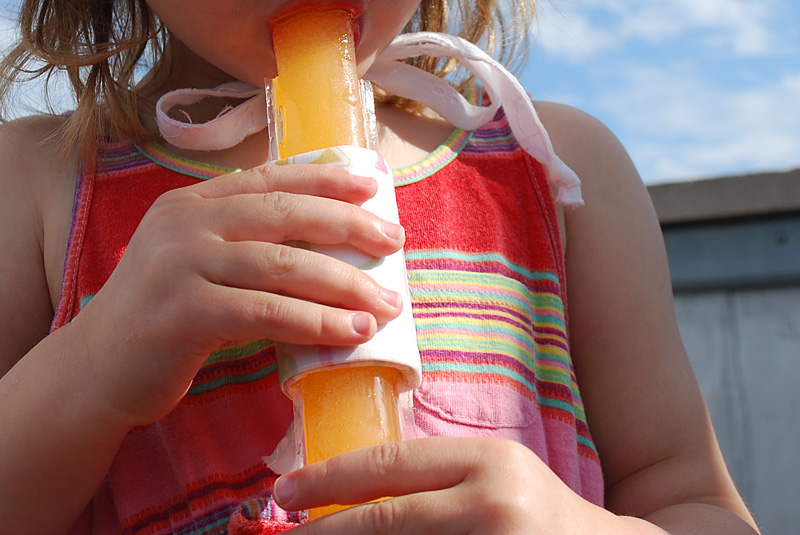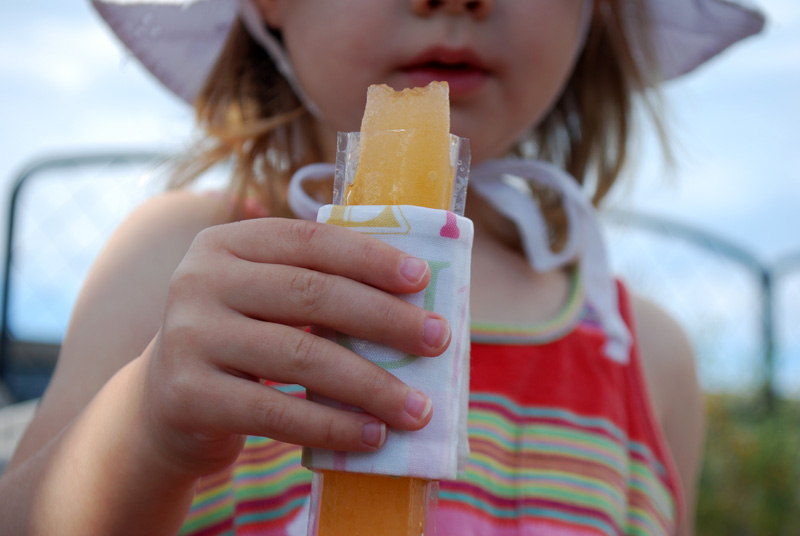 My short-term fix was to wrap a baby washcloth around the frozen tube like so. It works OK but it's a bit too WT.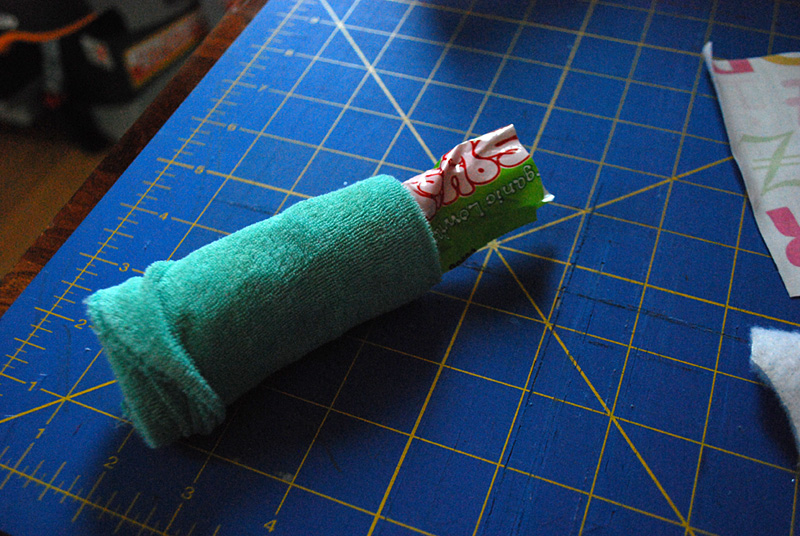 So using a teeny bit of insulated batting from my free oven mitt sewing pattern, some laminated cotton for easy wipe down, and VELCRO Clear Sticky Back fastener I came up with a free pattern for a Popsicle and frozen yogurt tube insulated holder.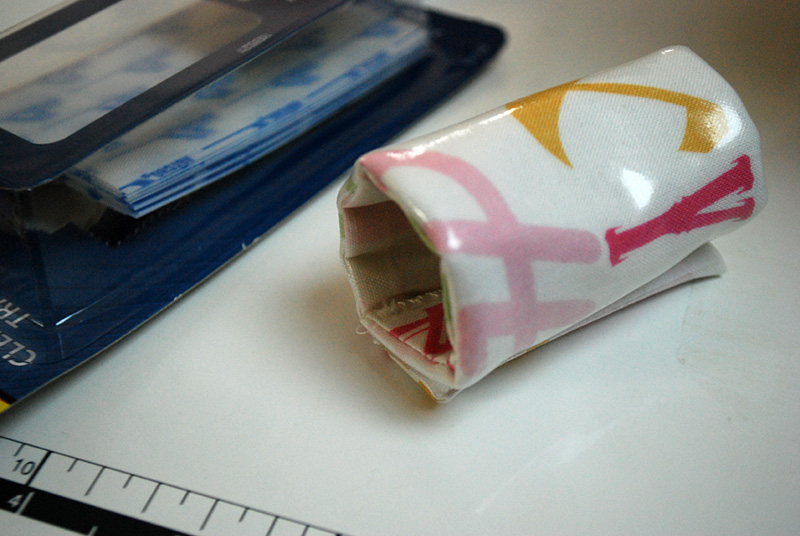 This insulated Popsicle and frozen yogurt holder uses fabric leftovers and is super quick to make. And with laminated cotton on the outside it's also easy to wipe down. No more cold fingers and popsicles that stay frozen longer on hot Chicago summer days.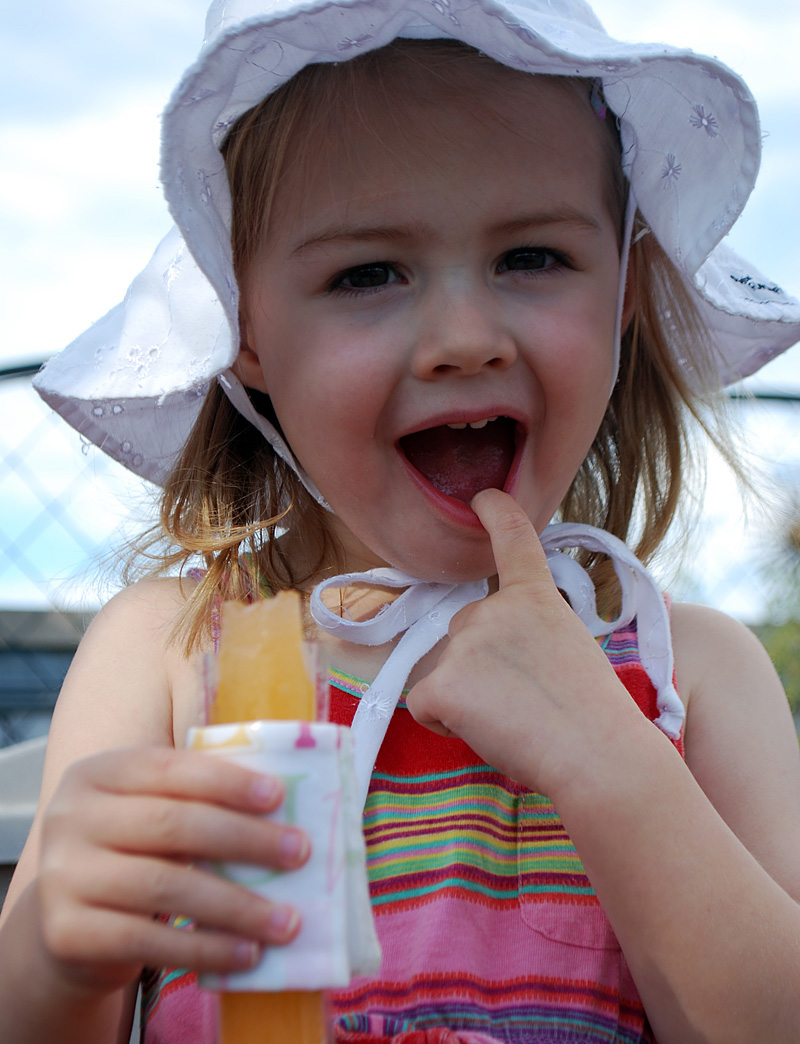 WANNA MAKE IT? Free sewing pattern, step-by-step tutorial and supply list for making my insulated holder for stick popsicles and frozen yogurt tubes –>