Here's a really cute and creative pregnancy announcement idea for Facebook or traditional snail mail. Once again I'd like to thank Cristin Siegel for today's guest post while I'm on maternity leave. Take it away, Cristin!
My husband, Adam, and I recently announced that we're expecting a little one in December.  We wanted to do something fun and special to commemorate our news.
I had seen a photo on Pinterest where the new mom and dad-to-be took a picture of their feet next to a pair of tiny baby shoes.  I was inspired by the idea and decided to borrow it for the announcement email and Facebook post that went out to all of our friends and family at the end of my first trimester.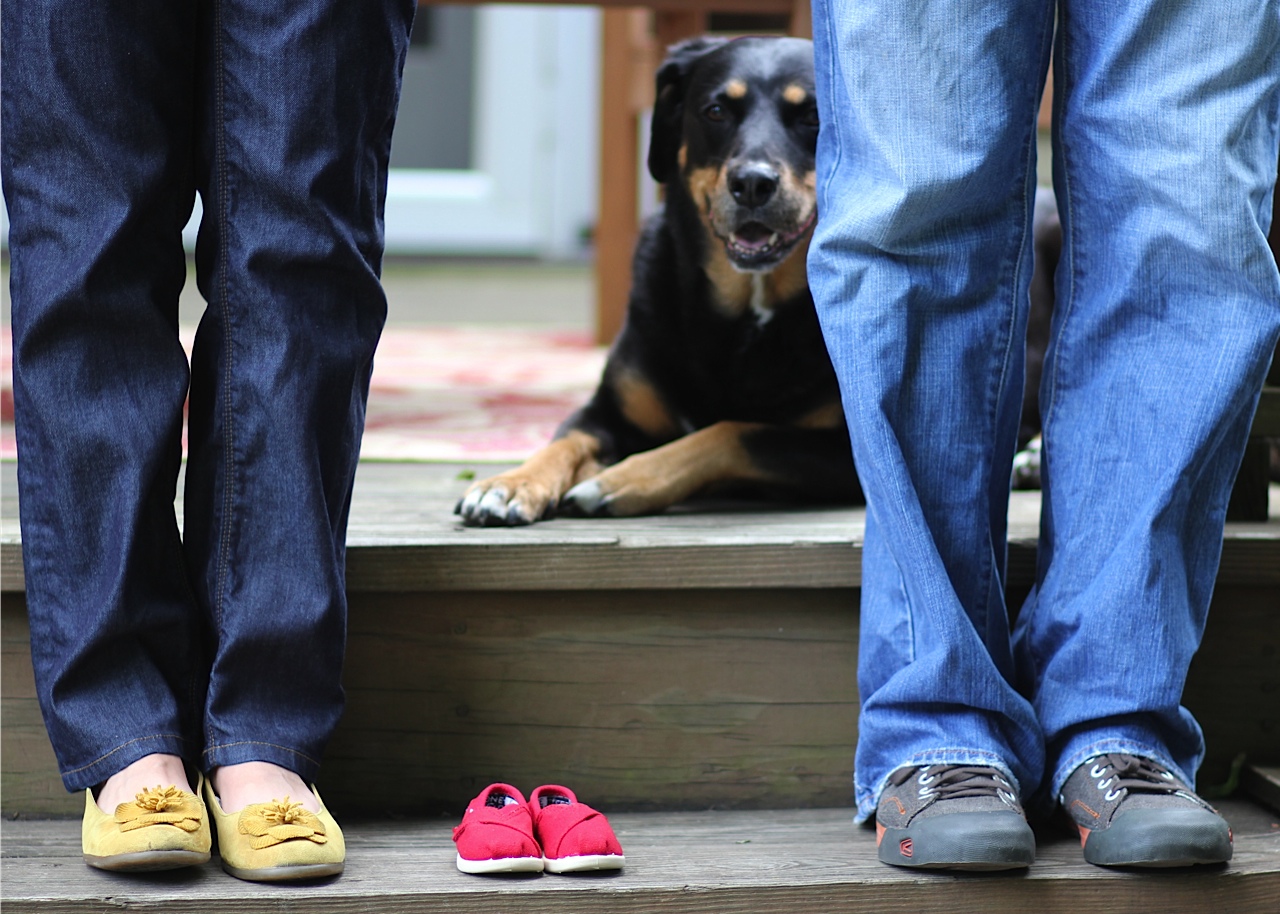 Our photo had one important twist on the original.  Anyone who knows me knows that Kaya, our Lab / Rottie mix, is very much a member of our household.  You might remember Kaya from her red and black doggy bone blanket sewing tutorial.  Admittedly she's spoiled rotten, but she's a love and I wouldn't have it any other way.  A Siegel family announcement photo definitely wouldn't be complete without at least two of Kaya's four furry paws.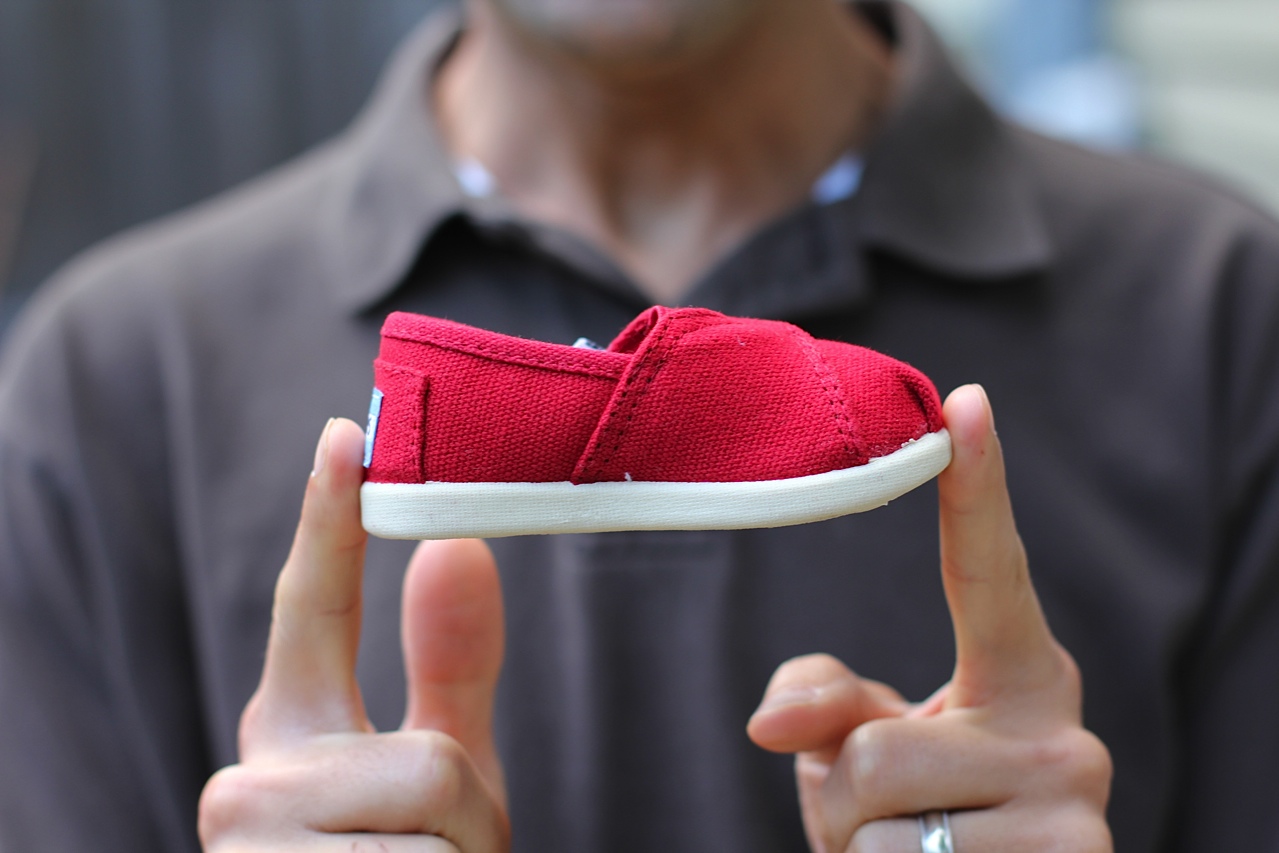 I ordered Tiny Toms in a gender neutral red since we won't find out whether we're having a boy or a girl for another few weeks.  (Patience is not my strong suit I suppose, but this wait is killing me!)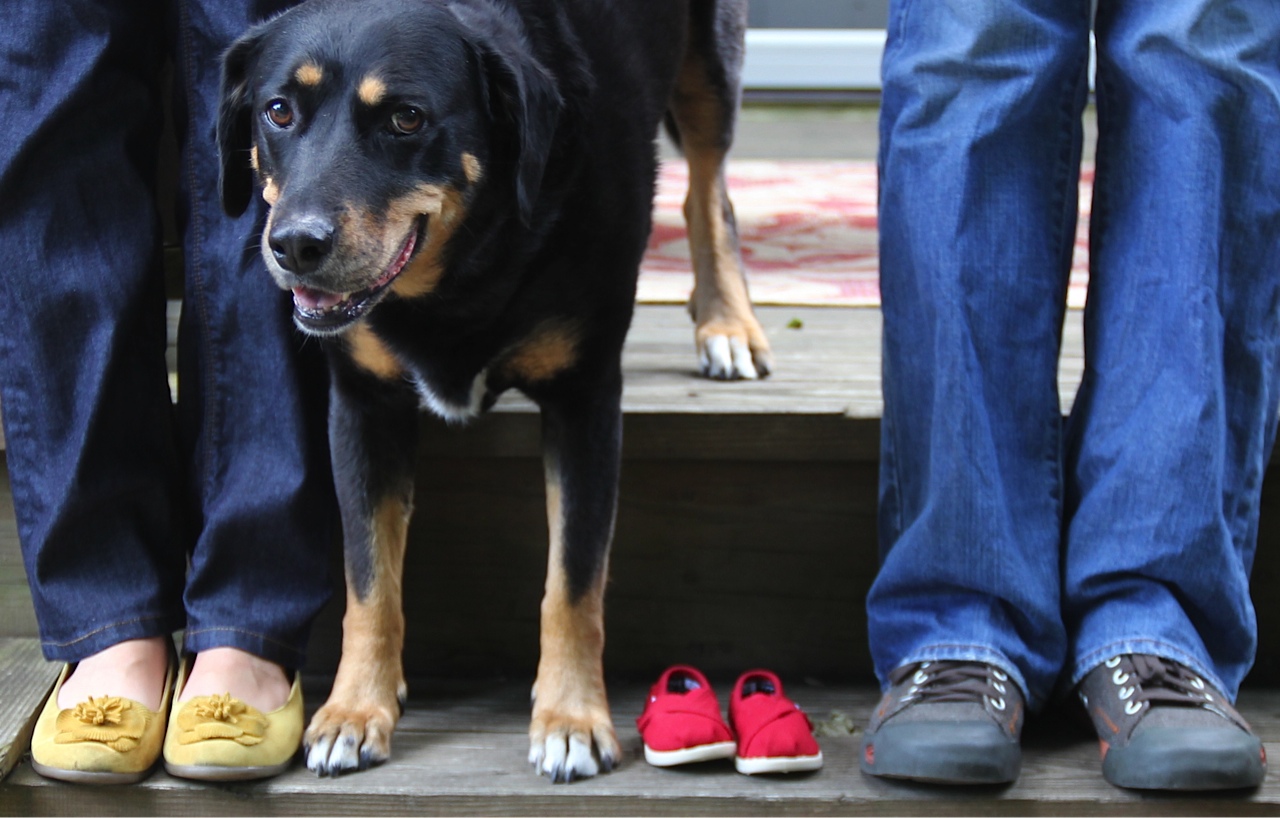 I enlisted my sister-in-law, Mara, to be our photographer.  We waited until the light was right (Mara's orders) and had a small photo shoot in our backyard.  Kaya tried to be cooperative but it took several attempts, and ultimately a good bit of cropping, to get a set of photos we were happy with.  To get Kaya situated properly we had her two front feet on the same step as our feet and our tiny shoes.  Kaya's two back feet were one step up and out of the way of the photo frame.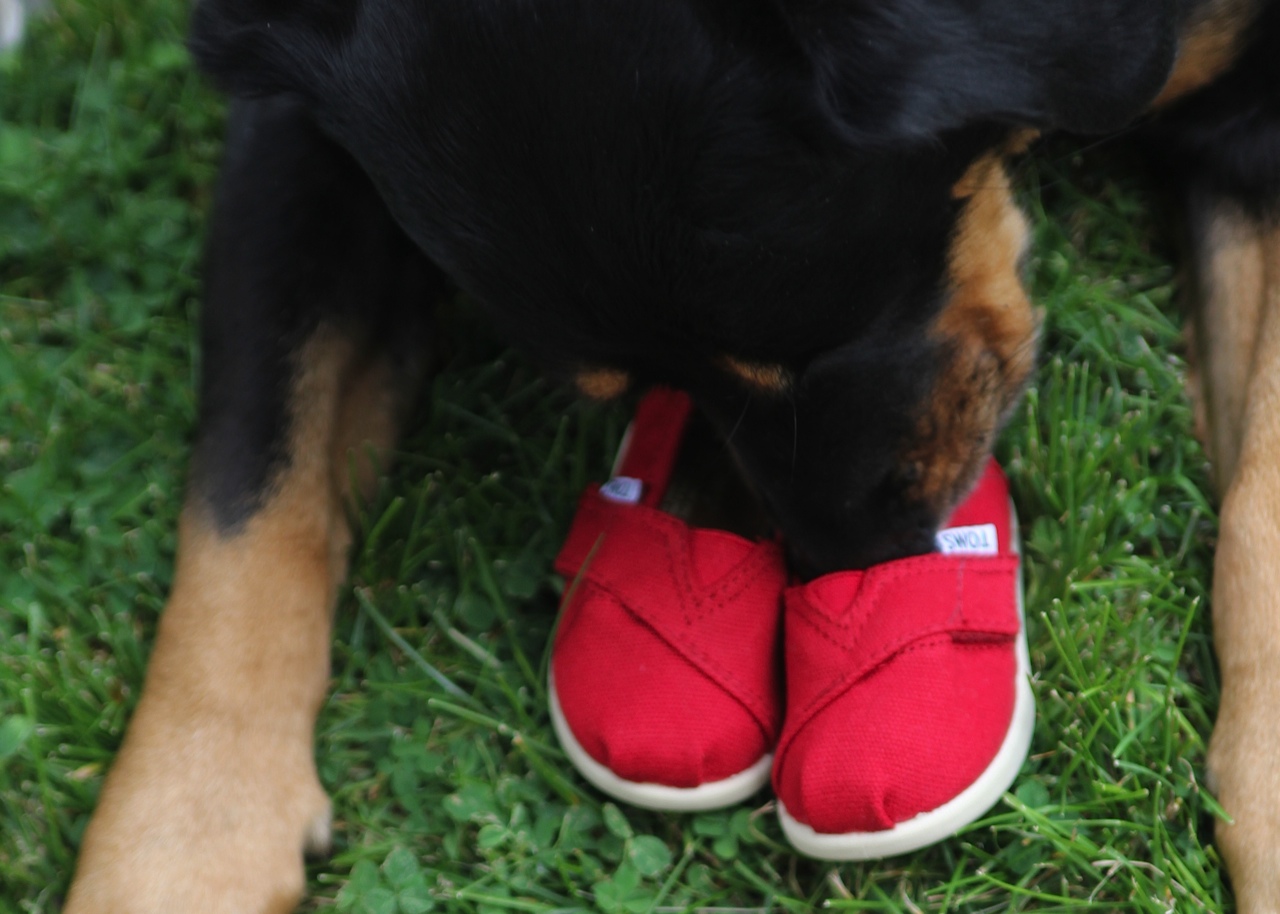 I'm still not entirely sure how Kaya feels about those tiny shoes!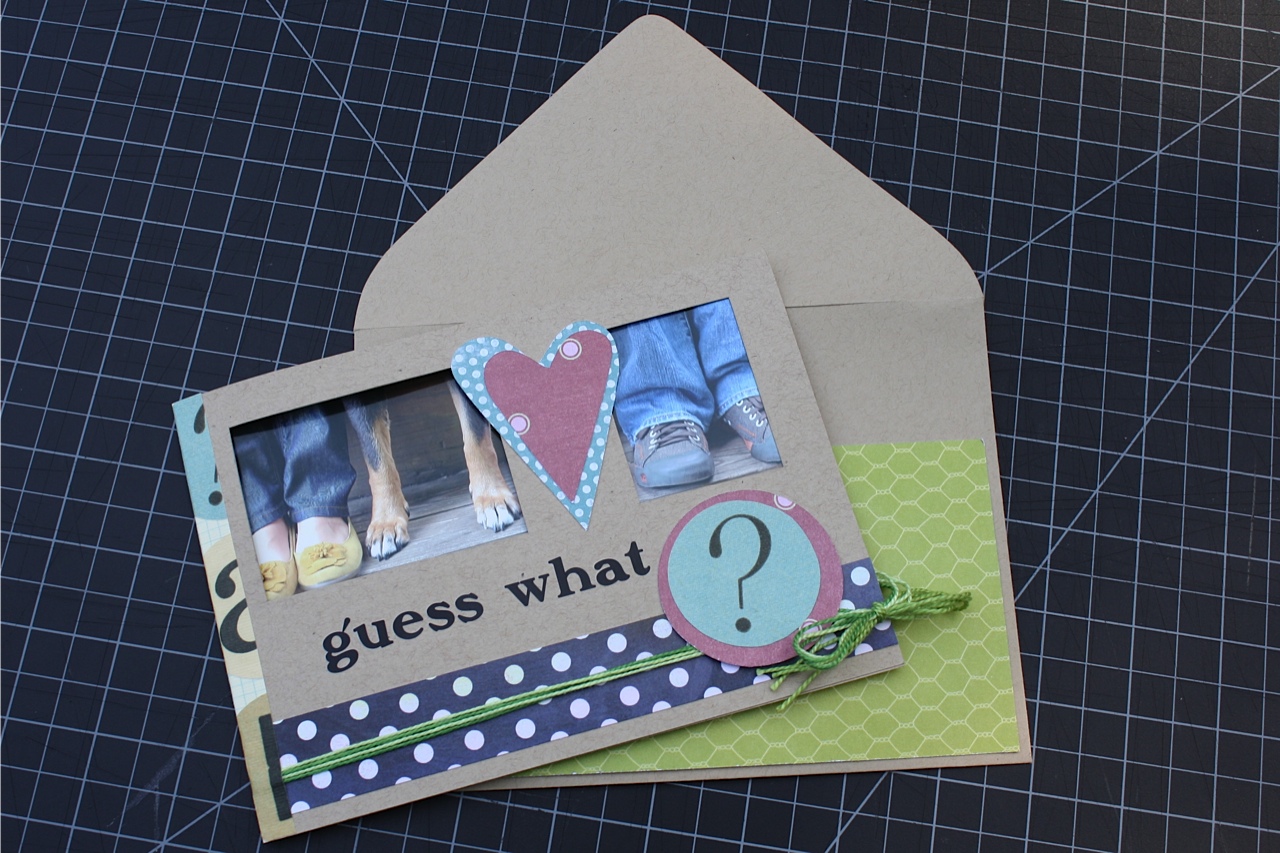 We told our parents and closest buddies our good news in person of course, but right around week 12 we sent an email to a BCC'ed distro list with one of our favorite photos from the bunch.  After we sent the email we realized there are a small handful of people that would like to see our formal announcement that aren't regular emailers – mainly my grandmother who lives in Southern California, far from our Chicago home.  So I used the Kodak picture maker machine at Target (one of my favorite places and favorite contraptions) to print out our foot picture and turn it into an announcement card.
WANNA MAKE IT? Free step-by-step tutorial instructions and supply list for making a fun and creative pregnancy announcement –>