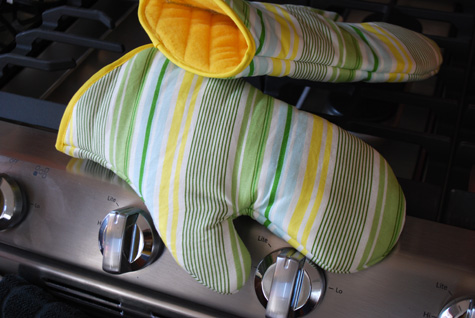 This free oven mitts sewing pattern was inspired by our new KitchenAid range. Bye bye cheap-o Frigidaire …momma's got a double oven now with a griddle on top. And it was just begging for some nice oven mitts.
I made this free oven mitts sewing pattern shape by eyeballing oven mitts for sale online and then drawing around my hand. I like the oven mitt shape overall but be advised that it's size medium-ish – if you want more room just increase the size a bit on a copier.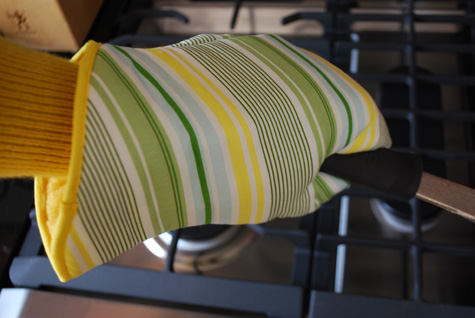 I didn't want the quilting to show on the outside of the mitts – I wanted the smoother fabric look on the outside – so I quilted the inside first and then on the outside fabric. I even went to the trouble of pattern matching the stripes on the side seams like so…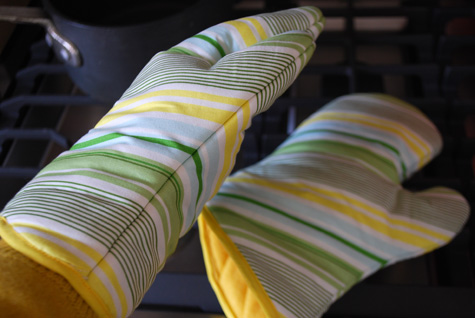 It's easy – I'll show you how. The oven mitts pattern pairs well with my apron with built-in potholders and secret iPhone pocket free pattern. Now what to bake first?? Shane is voting for this.
WANNA MAKE IT? Free sewing pattern, step-by-step tutorial instructions and supply list for making my oven mitts craft idea –>