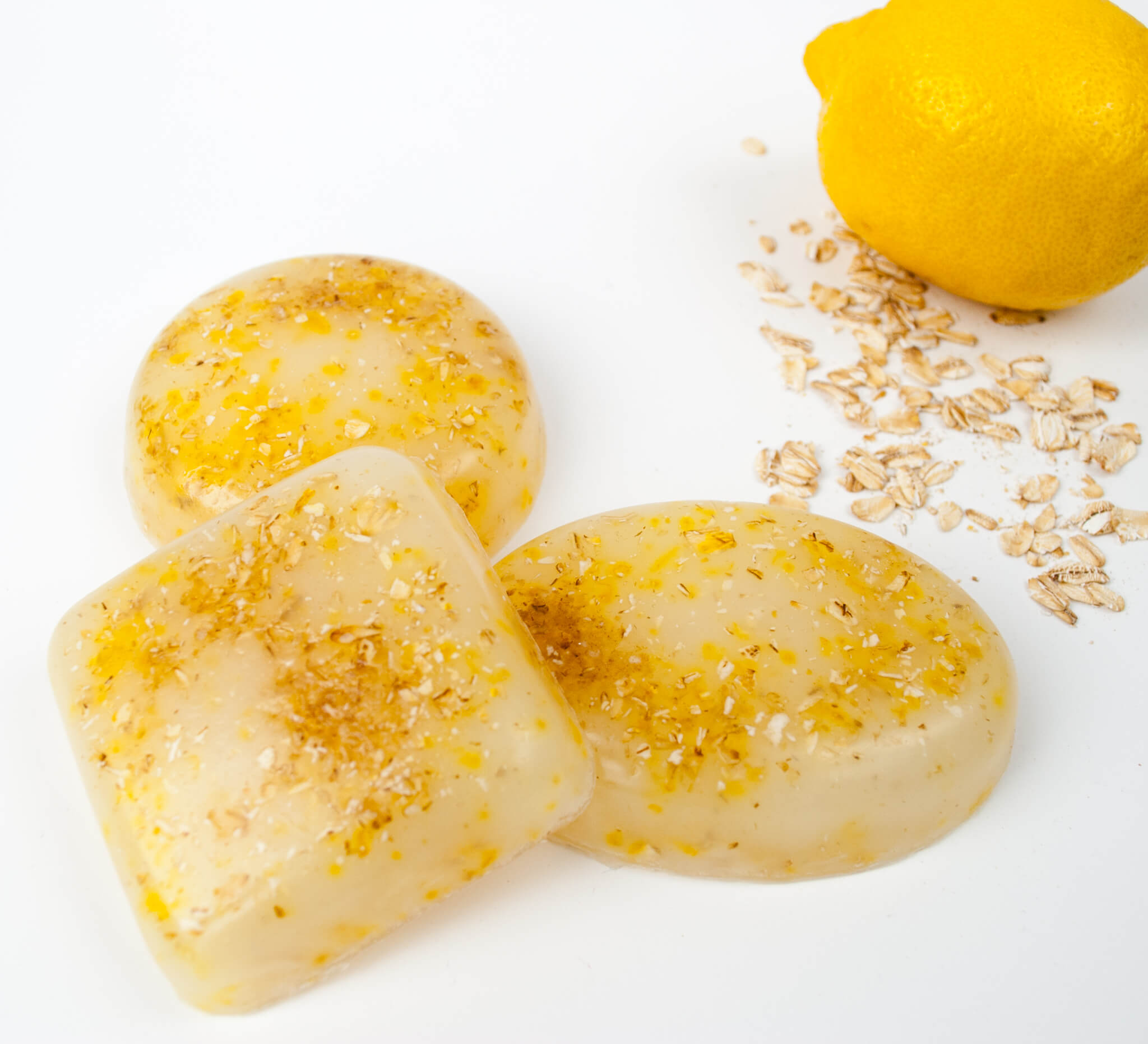 I want to share the DIY Lemon and Oatmeal soap that the kids and I made together for Christmas gifts. I like to make useful gifts that have a purpose; soap is something I've always wanted to try so we gave it a go.
We made a "melt and pour" style of soap that's super easy to make with children – just have kids do all the chopping and zesting and prep work, then switch to an adult for the melting and pouring. Once the soaps have cooled then kids can pop them out of the soap molds and wrap them up.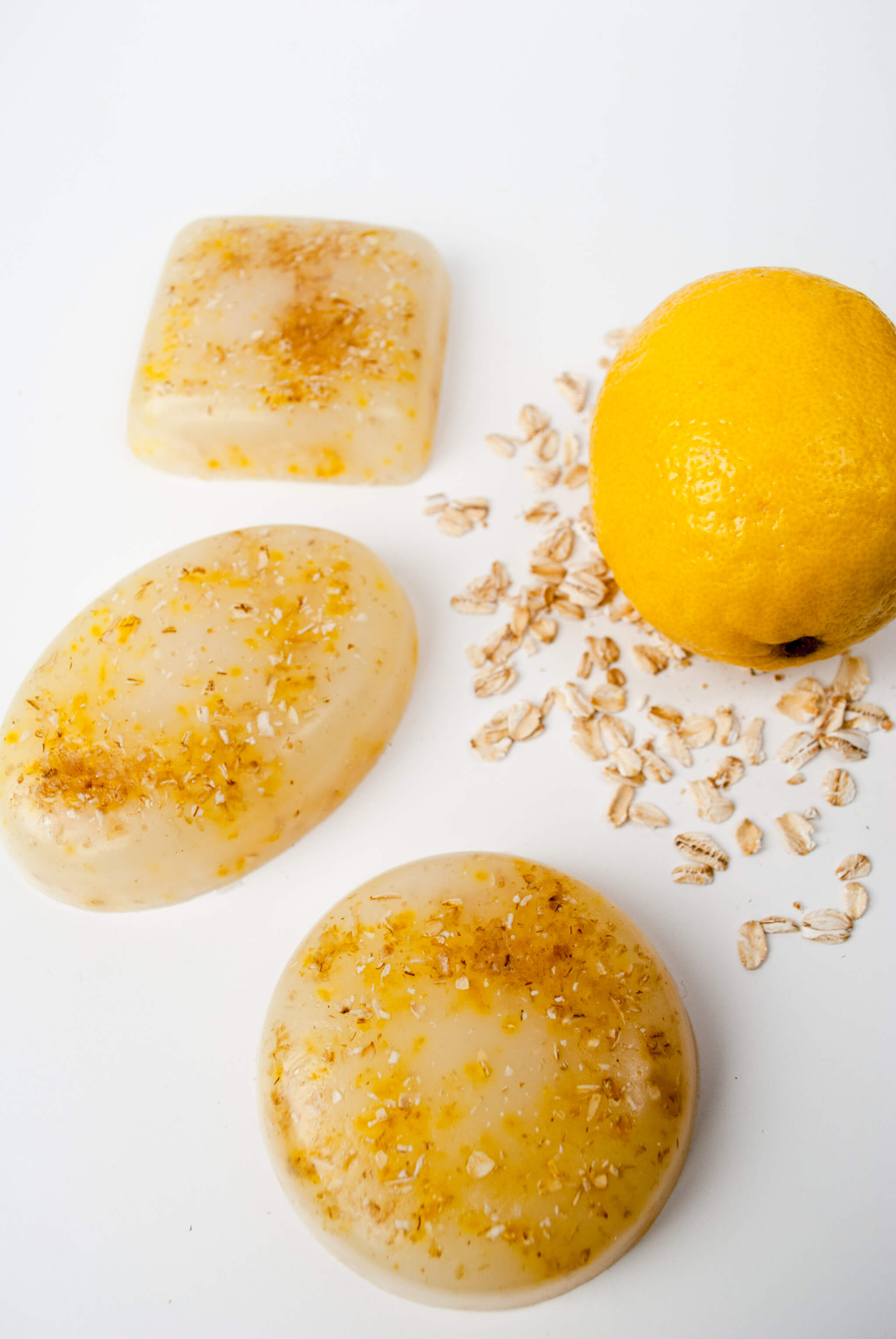 We followed these easy instructions from AO Life on how to make melt and pour soap, and we used Stephenson Soap Base. Basically, all you do is (1) chop up the soap, (2) melt it in the microwave, (3) stir in some fixin's and (4) pour into the molds. Voila! Easy and pretty handmade soaps ready for gifting.